Tulips wallpapers
This is one of the most easily recognizable and liked flowers in the world. They are not too elegant, too romantic, too big, too small or too bright. The tulip is always just right. They are like a favorite pair of jeans or mom's freshly baked cookies, because the meanings of tulips express real coziness and comfort in every right way.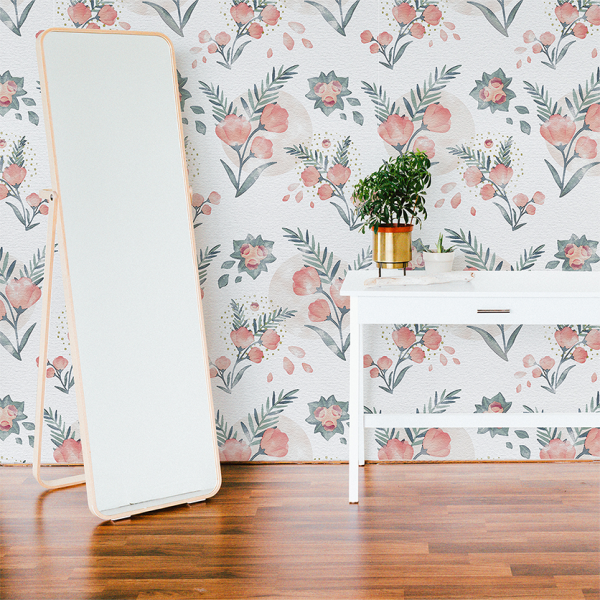 Colonial
Oriental
Baroque
French
Provencal
Vintage
Shabby Chic
Classic
English
Scandinavian
see all
Country
Victorian
Abstract
Eclectic
Contemporary
Boho
Ethnic
Wallpaper with a tulip motif
The meaning of tulips is generally perfect love. Like many flowers, different tulip colors also often have their meanings. Red tulips are most associated with true love, and purple symbolizes royalty. The meaning of yellow tulips has evolved somewhat, from once representing hopeless love, to now being a common expression of joyful thoughts and the sun. White tulips are used to declare dignity or to send forgiveness. Multicolored tulips, once the most popular varieties due to the striking color patterns, represent beautiful eyes. The multitude of their shapes and colors has allowed to create a unique series of wallpapers with a tulip motif, which are in our offer.
Wallpaper with tulips
Wallpaper with tulips really suits any interior. As one of the first spring flowers, they are great for lighting up dark rooms - bright wallpapers with the image of delicate, pastel tulips will optically enlarge them and apply light. They also work well as children's room decor, they are delicate and do not overwhelm the surroundings. On the other hand, folklore motifs of tulips will fit well into rustic and English-style apartments. In contrast, large and slightly abstract tulip designs match the boho style and space inhabited by women. However, very delicate two-tone wallpapers work well in minimalist and modern apartments.