Flamingos wallpapers
Flamingos remind you that you must learn to control your emotions because they can create or break a relationship. The importance of flamingo also encourages concentration and optimism. When you do this, everything will start to make sense, even love. That is why flamingos as birds that unite in unbreakable relationships are its symbol.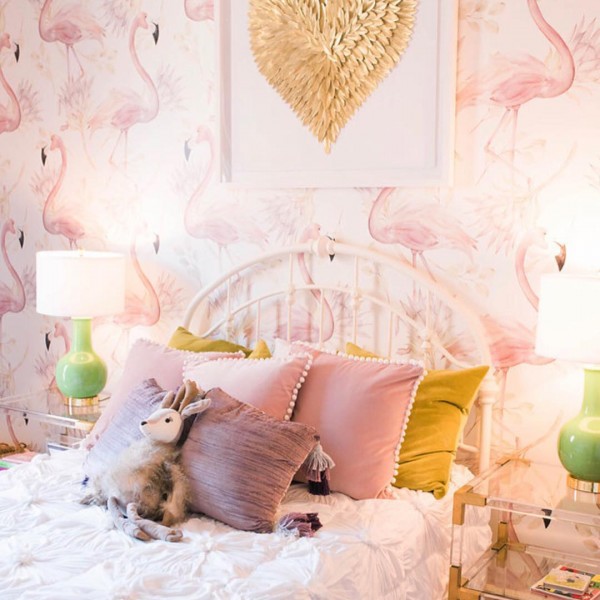 French
Colonial
Scandinavian
English
Oriental
Boho
Classic
Vintage
Baroque
Retro
see all
Contemporary
Glamour
Art deco
Provencal
Abstract
Rustic
Shabby Chic
Modern
Bring joy to the interior with a flamingo wallpaper
Flamingos also encourage contact with their emotions. Be a better and stronger person, turning your pain into strength. Release any negative feelings and allow yourself to experience positive ones. Let yourself be filled with peace and happiness so that you can regain your lost balance. The symbolism of flamingos emphasizes the desire to devote energy to a career and financial success. There are endless possibilities for you and you can achieve all this thanks to your intelligence and creativity. Once you find your goal, you are unstoppable. You can achieve anything you want to achieve, and your life will be much more than you imagined! The importance of flamingo also reminds you that it's time to introduce some fun into your life. That is why we decided to create a series of funny, but also beautiful wallpapers with flamingo motifs to bring some joy to your life.
How about a flamingo wallpaper?
Wallpaper with flamingos in a delicate powder-pink is the perfect addition to a typically feminine space - a room for a little princess and even an adolescent lady! It will also be great in creative spaces - a sewing corner or a manual workshop. However, wallpapers with photorealistic flamingos and patterns combining flamingos and flowers will be a beautiful decoration of the living room. Minimalist wallpapers, combined with white and black, should be decided by people who arrange the office, because flamingos bring luck in business.