Monstera wallpapers
With large, round, green leaves - everyone knows the monstera. The holes give it an additional stylish touch and it is not surprising that this plant is a source of inspiration in the world of fashion and art. This substantial guest is also great as room decoration. If you don't have green fingers, Monstera is your new best friend!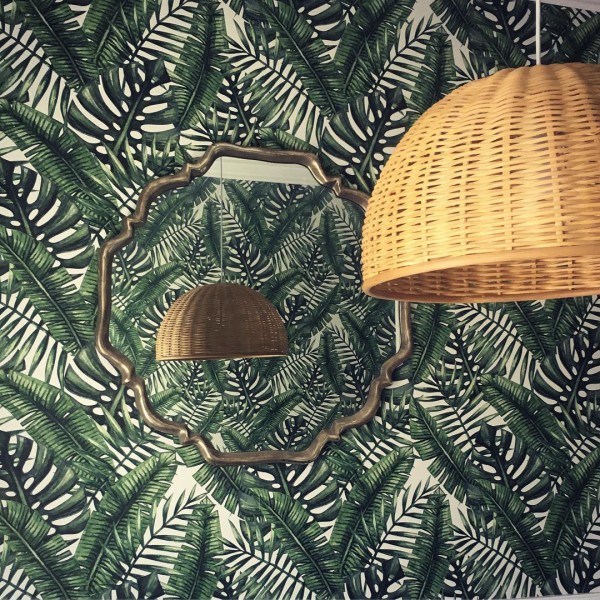 Classic
Abstract
Oriental
Contemporary
Modern
Rustic
Art deco
Country
Shabby Chic
Colonial
see all
Retro
Minimalist
Vintage
Provencal
Scandinavian
Boho
English
Ethnic
Glamour
Eclectic
Queen among the leaves - monstera
Monstera is a member of the Arum family and can be found in Panama and southern Mexico, where plants climb trees to a height of about 20 meters. They also attach to tree trunks, rocks or soil with their fleshy aerial roots in the forests of Southeast Asia. Monstera deliciosa is said to symbolize asphyxiation due to the fast growing vine leaves and air roots. Therefore, we prefer to stick to Chinese symbolism, in which Monstera is a symbol of long life and honoring older and respected people. This is much more cheerful and desirable! Our unique wallpapers with monstera leaf motif will work in any interior - living room, bedroom and even bathroom. They will give it a unique look that will make everyone delighted with them. Invite this giant to your home today!
Fashionable monstera motif on photo wallpapers - take care of your walls
Our wallpapers will add a touch of color and will blend in perfectly with any type of decor. You can use our wallpaper on our original and innovative self-adhesive wallpapers in the MagicStick system. If you are looking for an easy solution that will change the appearance of the walls and the decor of the room, then you are in the right place! Our wallpapers are extremely easy to install and can be easily removed if needed and moved to another place!