Mandala stair decals
Looking at various interior design proposals, it is very easy to observe the fact of constant evolution in this field. New trends and a fresh look at individual solutions tempt many people with their attractiveness. An interesting example of this are, for example, mandala stair decals.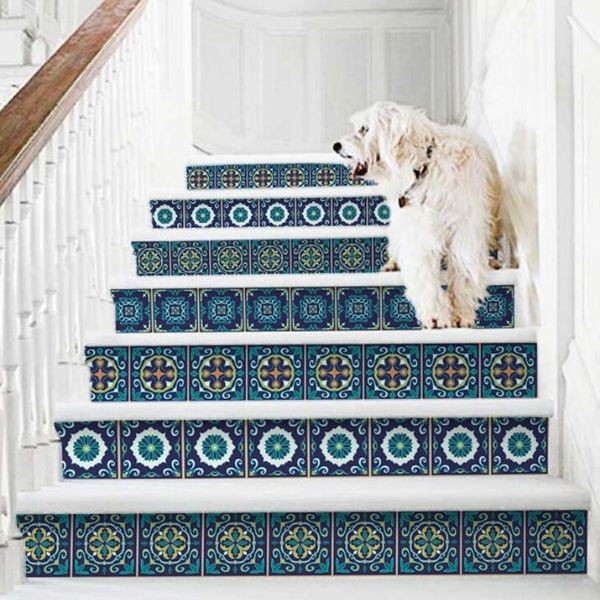 This type of solution is an extremely interesting way to diversify the existing interior design. However, it is worth considering whether this is a practical way of modification, since we place it on the steps we walk on? The answer is yes, because this decoration is not placed on the next steps, but the riser. Thus, under no circumstances do these decorations wear out. For this reason, we can use such modifications as long as they do not get bored. For this reason, mandala stair decals or other motifs can be successfully used not only in homes, but also in other spaces. It is a great way to give a unique style to offices or other public spaces. Stickers on the stairs enjoy a lot of interest, because thanks to them you can break the boredom and banality in arranging space in a few moments.
Thanks to such ornaments you can easily merge the floors together. Not having an idea on how to give an original style to a space, you can do it just through the mandala stair decals. This is a simple and inexpensive option that will help us gain a lot. For example, these stickers are great for using on narrow staircases. Yes, we will not only visually enlarge the space itself, but also diversify it in no small way. The use of this type of modification is also a great option in the context of using the rented spaces. You can't often make many changes on your own. With such stickers at your disposal, we will give a unique style quickly and in a non-invasive way.