Living room wall decals
The living room is a place that serves not only the household members, but also guests. In the living rooms, we usually have a dining table, a small coffee table and a TV. If the kitchen is the heart of the house, this salon is certainly the head. How to arrange even a small living room in a comfortable and modern way?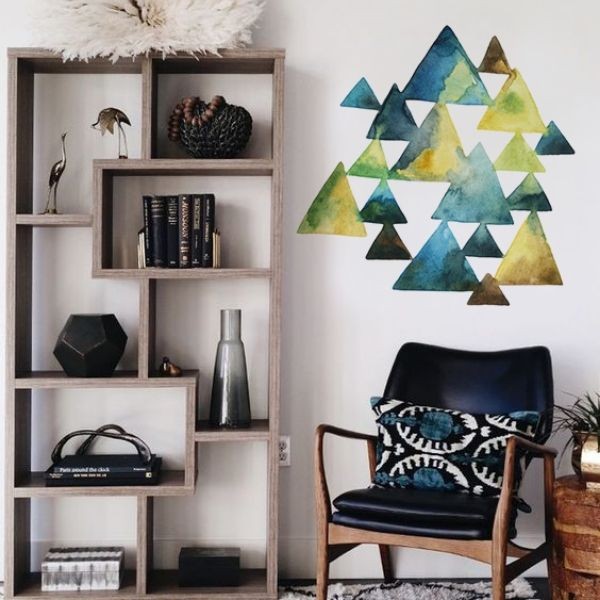 Living room
[results: 25]
Modern and small living rooms are a showcase of the house
That's how it happened - the living room is a showcase of a house or apartment. When arranging a living room, let's focus primarily on comfort and functionality. Even in a small area, the living room can be arranged so that there is space for a dining table, relaxation zone and space for remote work. Today, living rooms are usually connected to an open kitchen, which means that they are much smaller at the expense of a larger kitchen. While this solution works great at home, not necessarily in apartments. Do you want to save space in the living room? Arrange a separate kitchen.
What extras to choose for the living room?
The living room is a space for work and entertainment, so it is good that there are living plants that will enliven the interior. Currently, small suspended flowerbeds made of metal and wood or bamboo are fashionable. This small addition will make your living room unique. In the living room, you can also use wall paintings with the motif of flowers or large metropolises, but wall stickers will work just as well as original accessories. Wall decals are made of self-adhesive material, resistant to dirt and tears. Although the size of the sticker can vary significantly, just 15 minutes for your interior to gain fashionable and affordable decoration. The unlimited choice of themes means that there is also no limit to the style. Fans of Scandinavian climates will choose something for themselves from the collection of stickers with a mountain motif, and beautiful flower buds will be a great complement to the salon in the shabby chick style. Wall decals are a good option for busy people! Play with styles, experiment with colors, and create the perfect place to work and rest.
See also our: monstera stickers, life size stickers, vintage stickers.