Kitchen wall decals
Kitchen revolutions do not always start with cooking. When arranging a spacious and comfortable kitchen, you need to think about many things, which requires time and effort. How to easily arrange a modern kitchen?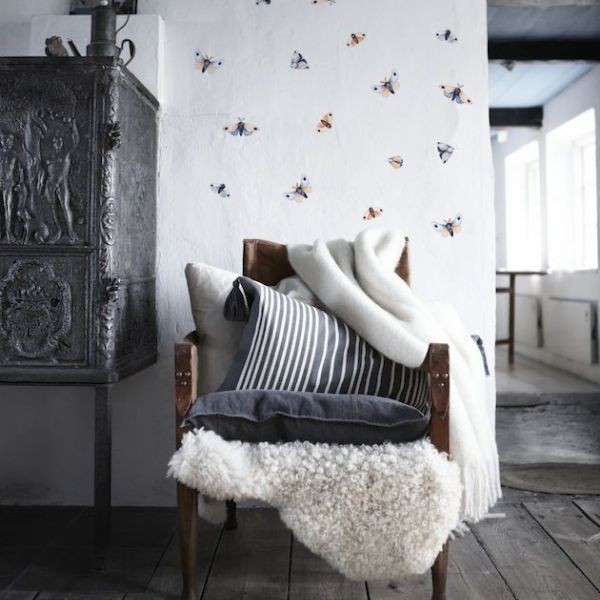 Kitchen - the eternally living heart of the house
A modern kitchen is one in which there are: an induction or gas hob, oven, fridge, dishwasher, and often a washer with dryer. Modern kitchens focus on functionality, which is why they are suspended from cabinets under the ceiling. Such a comprehensive arrangement of equipment means that the remaining space can be arranged on the dining area or countertops for preparing meals. We spend the most time in the kitchen, so you should arrange it not only fashionable, but also comfortable. Having a smaller area, it is worth considering an open kitchen at the expense of space in the living room.
Kitchen accessories - traditional or modern?
In the traditional kitchens of our grandmothers, a huge tiled stove stood in the center. The headquarters were heated and meals were prepared on it. In the era of modern technology, it has been possible to significantly reduce the space occupied by ovens, so it can be used in a more functional way. Modern kitchens have become more comprehensive, which does not mean that they lack traditional decorations. Just arrange a kitchen in a rustic or Scandinavian style, add a few wall decorations and we have a refreshed childhood kitchen. Sometimes a small detail is also useful to make a modern kitchen take on a traditional character. Wall decals can be used to decorate such a place. Traditional decorative motifs include herbs and red-white plaid, jars with spices, and lavender. Wall decals with country patterns are a great choice for a boho style kitchen. Our wall stickers are made of material resistant to moisture, dirt or tears. Installation will not take you more than 15 minutes, and a properly maintained sticker will not lose its intense colors.