Round mirrors
Step into a world of timeless elegance with our range of round mirrors. Perfect for any room, these mirrors beautifully reflect your style while amplifying the light and sense of space. Offered in multiple sizes, with or without LED lighting, our round mirrors create a focal point that marries function and design. Don't miss out on this opportunity to add a touch of luxury to your surroundings.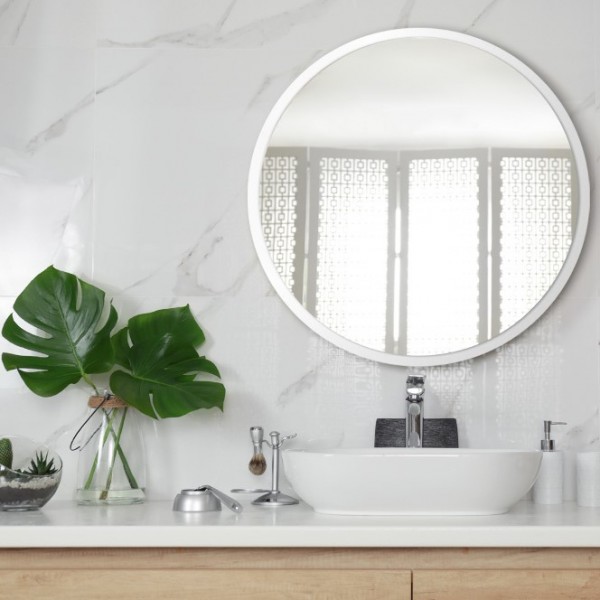 Round mirrors
[results: 4]
Our round mirrors effortlessly blend functionality and style, offering a spectacular addition to your home. Choose between a simple classic round mirror or one with integrated LED lights.
Our round mirrors, with their smooth, timeless contours, make a striking addition to any interior setting. From the bedroom to the bathroom, their elegant shape creates a serene and balanced environment.


Round LED Mirror: Light up your space with our round LED mirrors. Ideal for tasks such as makeup application or shaving, these mirrors provide optimal lighting conditions, adding convenience to your everyday routine. You can adjust the light warmth to your preference, enhancing your overall experience.
Our round mirrors offer a sophisticated and stylish solution to your home décor needs. Whether it's for practical use or purely aesthetic, you can't go wrong with these timeless pieces. Invest in a round mirror today and see how it can transform your space!