Ikea kallax decals
Ikea Kallax furniture decals are a great solution if you want to change the interior design without exposing yourself to high costs. Their installation and possibly removal are not difficult, and therefore it is worth recommending to everyone.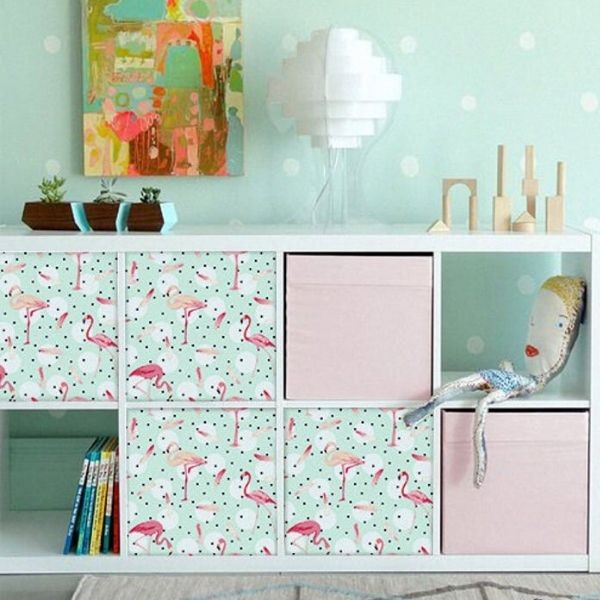 A variety of different furniture from many manufacturers is available for sale. They are more or less known, but Ikea furniture is very popular with us. This is not overly surprising, because we have the opportunity to choose a large amount of furniture from this Swedish manufacturer and they are relatively inexpensive. Let's remember, however, that Ikea furniture has some disadvantages and the biggest of them is that they are extremely standardized. Of course, at some stage, this may bring some benefits, but unfortunately this unoriginality can quickly disgust us. So if you want to have a little variety, it is worth a bit to revive the interior. Ikea Kallax furniture decals are perfect for this purpose, which will give a completely different expression to our banal furniture. The use of furniture stickers available in our offer is a cheap, but very effective way to radically modify the arrangement without incurring horrendous costs.
Such ornaments also have a great advantage in the form of the fact that the furniture becomes unique in terms of visual aspect, but they do not lose anything of their characteristic expression of Ikea products. Therefore, without much resistance, they can be recommended to anyone who wants to give a new expression to their interiors. Our offer contains a number of motifs matching different styles of living. This seemingly small modification completely changes the appearance of a given piece of furniture. It is worth noting that the process of applying each Ikea Kallax furniture decals is not complicated. Thus, each of us does it in a few minutes. It is worth thinking about choosing a theme so that it only slightly changes the arrangement or makes major modifications. In the latter case, having Ikea furniture purchased, we can change it with the stickers available here in a few moments beyond recognition. In this way, the space will not only be original, but also create a coherent design.
See also our: furniture decals for children, vintage furniture deals, commode stickers.