flowers wall decals
Are you looking for a subtle way to decorate a single-colored wall? Reach for flowers wall decals. In a few steps you will enrich your interior with a delicate, natural theme, and turn a neutral wall into an oasis of peace. We present floral wall stickers in a variety of styles. They are large, asymmetrical flowers, giving the impression of watercolors painted on the wall. They bring a note of romanticism and artistic features to the room. It's difficult to guess whether they were sticked or painted on the wall. They are a great decoration that can replace a picture or photo gallery on the wall.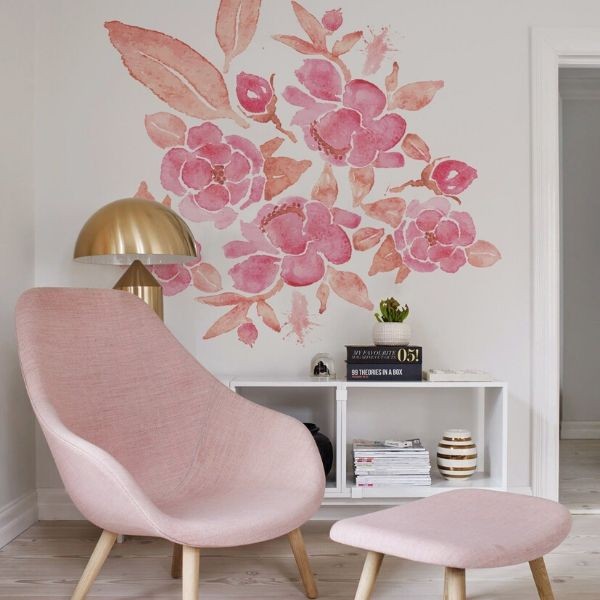 flowers wall decals
[wyników: 10]
Beautiful floral wall decals
Another suggestion is small flowers that look great sticked in a repetitive pattern. It can be a pattern of rhombuses or squares. To avoid too geometric impression, we offer flowers in several different versions. Thanks to this, you will achieve a symmetrical effect, and at the same time natural and not entirely obvious. These types of stickers are a great way to separate a zone in a room. It can be a corner for work, study or relaxation. You decide whether the flowers will create a rich composition or they will be just a delicate floral accent in the interior.
Refresh your space with floral stickers
Flowers wall decals are also an ideal way to refresh the interior seasonally. During spring and summer, the flowers will please the eye and remind you of the nature developing outside the windows. Even in the urban jungle they evoke the smell of summer and the feeling of holiday freedom. Note that the stickers look great on both white and pastel walls, as well as those in dark, deep shades. Thanks to this, you get a lot of arrangement options. The floral wall stickers will work well with light Scandinavian-style furniture and classic-style elements. Look at our interior styling suggestions and get inspired to create your home oasis of peace, filled with lush flowers and plants. Also the one on the walls. It's still life in a high-quality designer edition.