Ikea Duktig decals
By using Ikea Dukting furniture decals at home, you get an innovative effect that is the proverbial hit the bull's-eye. At the same time, these forms are very light and in this way should not impose too much. So it's a very subtle variety that will work in virtually every home. It is also a great way out when typical minimalism is bored, but it's a shame to part with the furniture.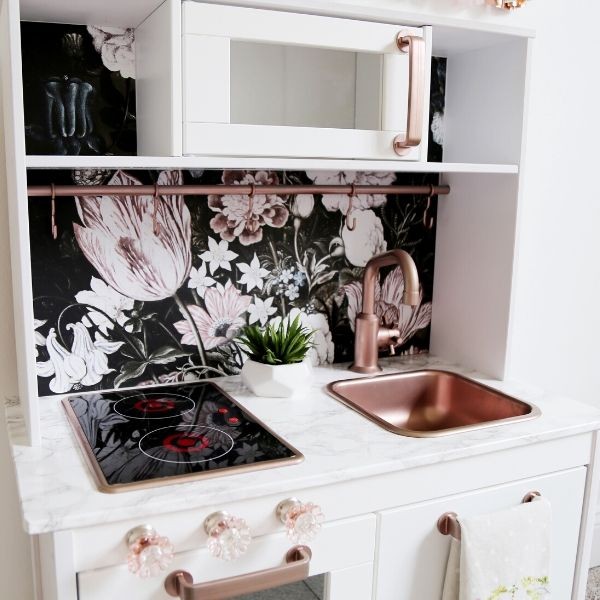 Ikea is one of the most popular furniture stores in network. This Scandinavian manufacturer has a number of enthusiasts with us, therefore it is not surprising that the furniture market is saturated with their products. It is hardly surprising, because they are affordable. For this you can find a number of products and varieties. Although the Swedish manufacturer produces a variety of different furniture and decorative items, they are still in a limited stylistic palette. Malicious say that this furniture is tape produced what makes them banal and visually boring. This is true to some extent, because the typical minimalist Scandinavian style dominates here. Despite this, we are not necessarily stuck with white cabinets or chests of drawers from this manufacturer. Ikea Dukting furniture decals can help here. A rich collection of these stickers prepared by our company will transform individual furniture so that they gain a really unique design.
As it was mentioned, Ikea furniture is characterized by rawness and economical design, which is not bad at all, but in the long run everyone can get bored. After all, the Scandinavian style is minimalistic and white dominates here. Thus, in the long run it can evoke associations with the hospital interior.
Ikea Dukting furniture decals are an inexpensive and rather simple solution
to change this state of affairs. These types of stickers are not only dedicated to a specific Ikea furniture collection, but also stand out with the subtlety and lightness of the available motifs. We can choose at will from a wide range of
floristic
and geometric motifs or patterns with
animals
. Using them we can break the white monotonous planes and thus diversify the interior in a very simple way.
See also our: furniture decals with birds, furniture decals with ornaments, vintage furniture decals.