Bathroom wall decals
Bathroom makeover is the worst part of the renovation. Why? Most often, it does not end only with a change of decorations and bathroom furniture, but it always turns out that you need to replace the water and electrical installations, perhaps also change the old interior setting.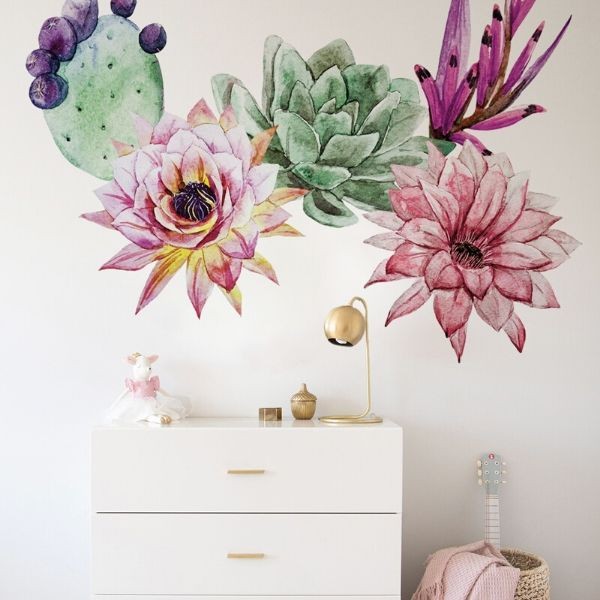 How to deal with bathroom renovation quickly and efficiently?
First of all - plan everything well in advance. Having a plan ready, you will be able to estimate the costs and time you need to refresh the interior. Preparation of the plan will make you less stress during renovation. Secondly - choose the best option for you, which does not always mean the most expensive one. Look around the stores, get some offers. This often saves time and effort. If everything is developed and selected, then you can go to the most pleasant part, which is choosing additions.
What additions will work in small bathrooms?
Small bathrooms have the feature that they are easy to overwhelm and reduce the optically available space. We prefer to avoid it. Bathroom accessories should be delicate, relatively small and kept in a bright range of colors. This does not mean that your bathroom must be devoid of character! Sometimes it is enough to introduce one strong color to it, which will give the interior energy. This color can be red, turquoise or intense blue. To break the boredom of neutral colors, a clear detail is also enough. When you decide to go this way, pay attention to the quick-mounting and expressive wall decals. They are made of a material that is resistant to tearing and dirt. They can be successfully used as a bathroom decoration, provided there is no direct contact with water. Their size can be adjusted freely, depending on the needs. This inconspicuous detail will be an interesting decoration even in the interior with a very limited area. If you want to introduce a fashionable addition to your interior, wall decals are the perfect choice.