Glass prints - street art
Street art is an art which was literally born on the street and found its place over there. It proves that famous works can be found not only in museums, but also on completely ordinary buildings, and walls that will soon cease to exist. These are often very perishable images. Banksy is certainly the most famous artist here.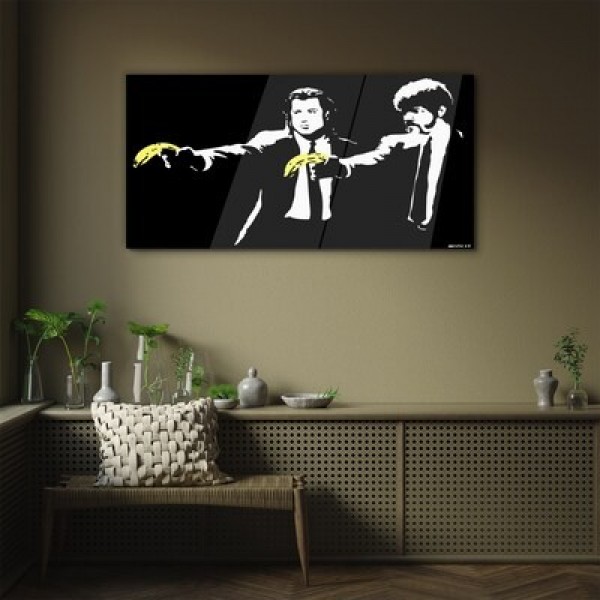 Glass prints - street art
Glass paintings - street art at home
If you are a fan of street art, you certainly do not need to be introduced to Banksy. He is an artist known for his involvement in social and political issues. At the same time, he has never revealed his face and identity thanks to which he remains anonymous to this day. Recipients are delighted with the simplicity of his works, often combined with a very strong message. A rat or a girl with a balloon have been permanently inscribed in contemporary pop culture.
Banksy - the street artist
Street art doesn't always have to be socially engaged. It is often inscriptions that inspire ordinary passersby in various ways. Street art is also a good way to decorate an interior. It appeals especially to young people who like eclectic combinations. Banksy printed on glass next to Van Gogh's Sunflowers? Why not! Only our imagination limits us! The street art creators are also breaking a lot of common rules and beliefs about what can be called art and what cannot.
Also, check out street art prints on canvas.