Glass prints - religious
Paintings with religious themes can be found not only in sacral spaces. In our collection you will find images of saints, biblical scenes, and paintings related to various religions. These include rituals from the East or just elements characteristic for rituals from different cultures.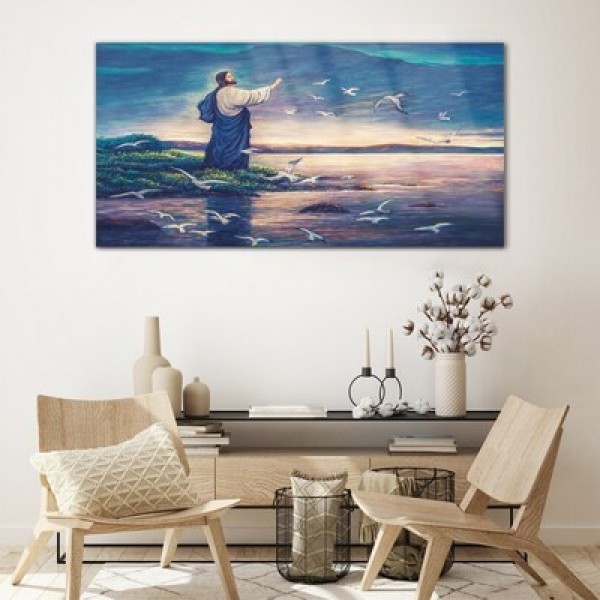 Religious glass paintings
Various beliefs, rites, and rituals have always interested artists. They have inspired them to create paintings that directly reference religion, or are only loosely related to it. Sacred painting is often filled with a multitude of details and symbolism of deep significance. That is why it gives a huge scope for interpretation. Only spiritual people reach for it. Many famous paintings depict figures such as Mary or saints, who are known not only for religious people.
Religious painting
Religious paintings do not have to look the same they do in a devotional store, or a church chapel. You can successfully combine them with other elements of interior design. They will look great in the company of other works printed on glass or canvas, not related to religious themes. This way you will avoid too obvious comparisons and make the effect timeless. Get inspired by our suggested graphics printed on glass.
Also, check the religious pictures on canvas.