STICKERS TRENDS 2023
Stickers interior's trends 2021 are mainly earthy colors: sand, beige, deep orange, caramel, olive and khaki. These colors will dominate, along with white, in this year's interiors. The return to nature, which featured strongly in last season's interior designs, has turned into a journey to the interior of the earth.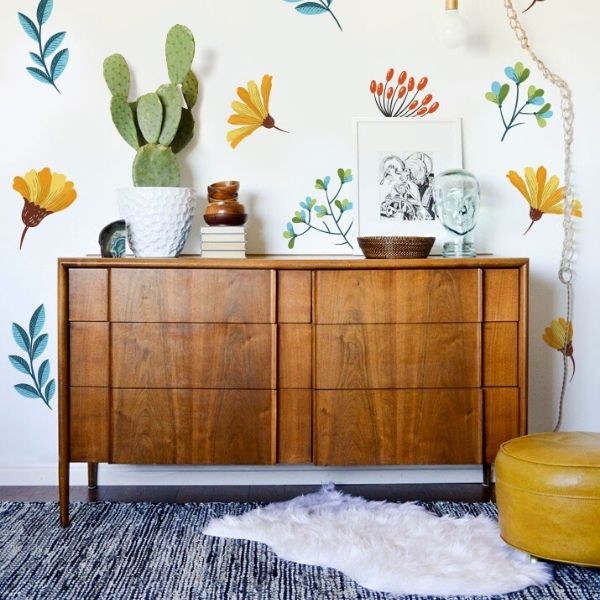 STICKERS TRENDS 2023
[results: 24]
In 2021 we bet on wall decals with motifs of tropical forests and flowers, mountain motifs and everything that refers to nature. This natural trend has a chance to stay for longer in our interiors, but also in a less consumerist, more conscious lifestyle. According to Pantone Institute, colors of the year 2021 will be Ultimate Gray and Illuminating Yellow, both colors juxtaposed together create a beautiful, pastel combination, which will be a great contrast with white, and will also introduce color to interiors maintained in loft style. Sunny yellow optically illuminates and warms up the interior, while pastel gray gives lightness to the interior. Pastels will not go out of fashion quickly, so it is also worth thinking about pink and blue accessories to the children's room. In our sticker offer you can also find stickers for IKEA KALLAX, IKEA MALM, IKEA DUKTIG and IKEA KURA BED that will give your furniture a makeover without the need for replacement.