ornament tile decals
Single-colour tiles in the kitchen or bathroom are certainly a timeless choice. They do not go out of fashion and are versatile. However, after some time they may get bored. If you feel it's time to change the arrangement to a more colourful and expressive one, we recommend you to use patterned stickers.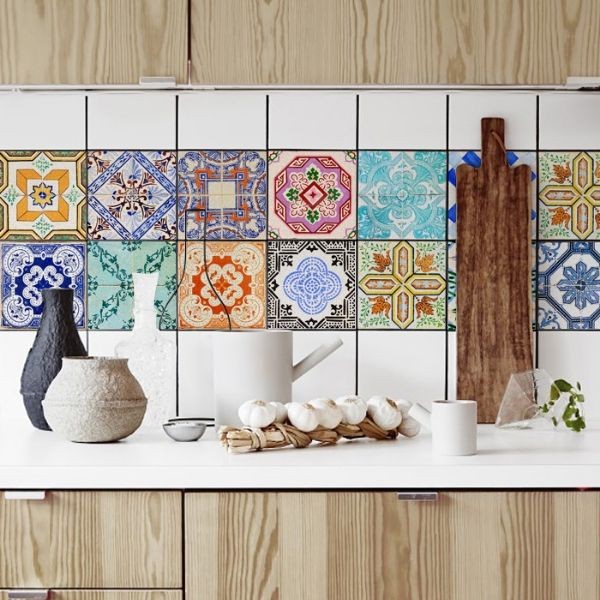 ornament tile decals
[wyników: 18]
With their help you can change the look of your tiles in a few moments without having to invest in renovation. It is enough to decorate a few tiles with a colourful ornament and the space will gain a completely new character. Get inspired by the different styles we have in our collection and create a bathroom or a kitchen that matches your traveling dreams for places you particularly love. There are Spanish ornaments, drawing on Moroccan culture and famous patterns straight from Portuguese Lisbon. The colorful stickers look beautifully against the background of the white tiles left around, but you can also successfully use them on the wall in another color. See how easy it is to create a one-of-a-kind modern interior with traditional references!