Pastels wallpapers
Do you like fashionable interior design but want to try something more special? Choose for your interior unique wallpapers in pastel shades that will warm up the whole room and give it a unique character. They are especially suited to warm styles such as English or country style.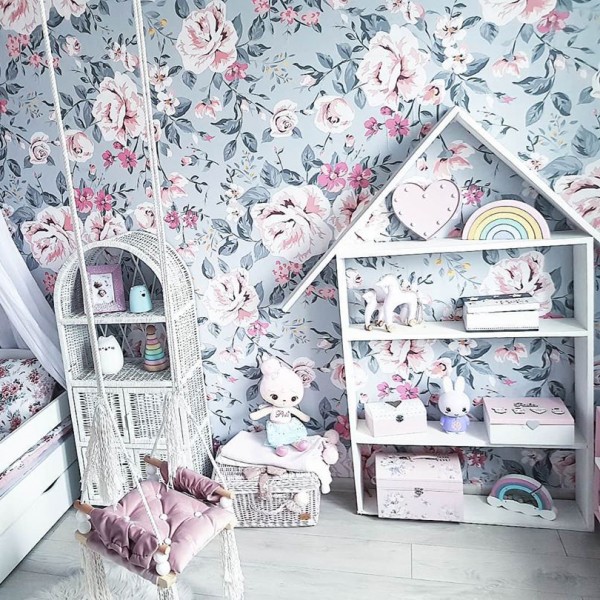 Art deco
Minimalist
Classic
Baroque
French
Abstract
Victorian
Glamour
Rustic
Eclectic
see all
English
Provencal
Shabby Chic
Scandinavian
Modern
Boho
Japanese
Industrial
Contemporary
Vintage
Ethnic
Oriental
Colonial
Retro
Country
Go for pastel shades in your room
Get familiar with our range of pastel wallpapers, stylish and modern designs that will provide a fresh shot of color in your space. For a unique new dynamics that is very fashionable, why not try pastel ombre wallpaper or wallpaper with pastel themes for a children's bedroom? A funny pastel rainbow pattern is a great choice for the living room. Welcome to your room soft pastel shades of green, yellow, pink and more, these are the perfect colors for children's wallpapers when you want to create a nice and relaxing style. Regardless of which room you want to decorate with pastel wallpaper, you will always add a stylish and modern character that you can design according to your own taste.
How to create an amazing atmosphere in your interior?
However, if you think that pastel colors are passe, choose one of our photorealistic arrangements of pastel images that will create an amazing atmosphere in any interior. Our wallpapers will add a touch of color and will blend in perfectly with any type of decor. You can use our wallpaper on our original and innovative self-adhesive wallpapers in the MagicStick system. If you are looking for an easy solution that will change the appearance of the walls and the decor of the room, then you are in the right place! Our wallpapers are extremely easy to install and can be easily removed if needed and moved to another place!