constellation wallpapers
Something incredibly magical is in the starry sky because it attracts the eyes of both children and adults. When the stars fall, we quietly make a wish, hoping that it will come true. Although we do not know if this will happen, we keep this tradition and pass it on to the next generations. In our collection of wallpapers with a star motif, we tried to convey the impression that appears in us when we stand at night underneath a silent bed of bright spots.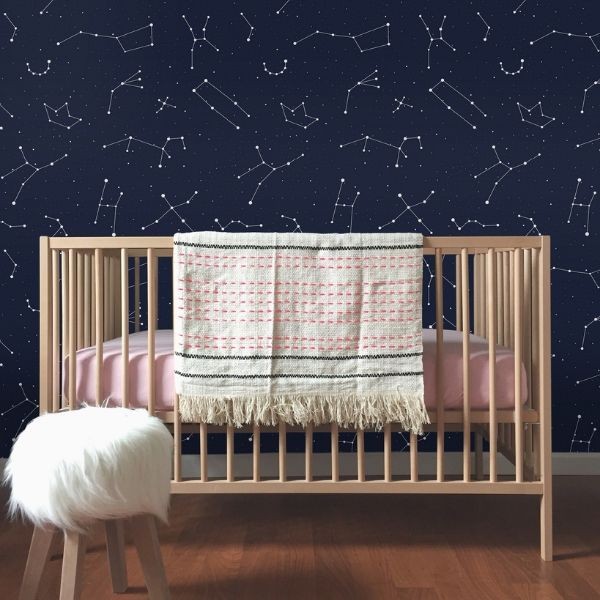 Vintage
Scandinavian
Classic
Abstract
Industrial
Contemporary
Modern
Art deco
Glamour
constellation wallpapers
[wyników: 9]
The dark blue background and constellations inspire children from an early age, so it is a good choice for a toddler's room. Nothing stands in the way of placing such wallpaper also in your own bedroom or as a fragment of a wall in the living room or kitchen. However, if you want to have lighter colors in your child's room, reach for one of the variations on the night sky. The background here is in a lighter shade, and apart from the stars, there are motifs that children like, e.g. pets or colorful pictures, which are sure to make their little ones happy.