Magnolias wallpapers
Given that Magnolia is believed to have existed since the beginning of time, it symbolizes longevity and perseverance. Magnolias can also represent nobility, love of nature, feminine sweetness and beauty. They are often used in wedding bouquets to represent the bride's pride, dignity and purity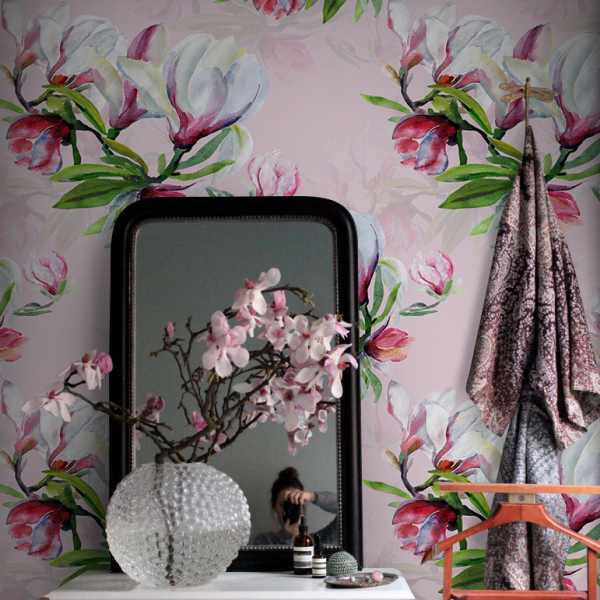 Vintage
Classic
Country
French
Ethnic
Eclectic
English
Provencal
Baroque
Modern
see all
Abstract
Retro
Oriental
Art deco
Scandinavian
Rustic
Contemporary
Boho
Colonial
Japanese
Shabby Chic
Victorian
Delicate and pastel decorations with magnolia
Magnolia is a genus of over 200 species from the family Magnoliaceae. They come from tropical, subtropical and temperate regions of Asia and Central America. Growing as shrubs or trees. Magnolias are well known for their beautiful showy and fragrant flowers and attractive evergreen and shiny leaves. Magnolias are considered one of the first flowering plants that evolved on Earth. According to scientific studies, fossil remains show that they have been on Earth for 100 million years. There seem to be as many interpretations of symbols about magnolia as there are people who love magnolias. In Victorian times, sending flowers was a discreet way for lovers to send messages to each other. Magnolias symbolized dignity and nobility. In ancient China, magnolias were considered the perfect symbols of female beauty and gentleness.
Wallpapers with a magnolia theme - perfect for a child's room
In the American South, white magnolias are commonly found in wedding bouquets, because the flowers are believed to reflect and emphasize the purity and nobility of the bride.
In our offer, however, we present a wide range of magnolia flowers, both white, delicate wood magnolia flowers, and full magnolia flower balls of various colors. Thanks to this, everyone will find something for themselves: delicate, pastel wallpaper ideal for a children's room, beautiful realistic wallpaper arranged in a pattern of a huge bouquet of flowers that fits perfectly in the living room, or dark wallpapers with contrasting flowers that will perfectly complement any room.