wild wallpapers
Wallpaper with a natural, floral motif will give your interior a completely new character. You can use it on the entire wall or just accentuate a selected part of the space, giving it a work area or a relaxation corner. Such patterned motifs look great in the company of wooden furniture and accessories made of natural materials, e.g. linen or braids. Wild vegetation evokes associations with undisturbed nature. It will please your eyes and bring a unique atmosphere to your home. You will certainly like it if you like artistic details in the interior with casual decorations.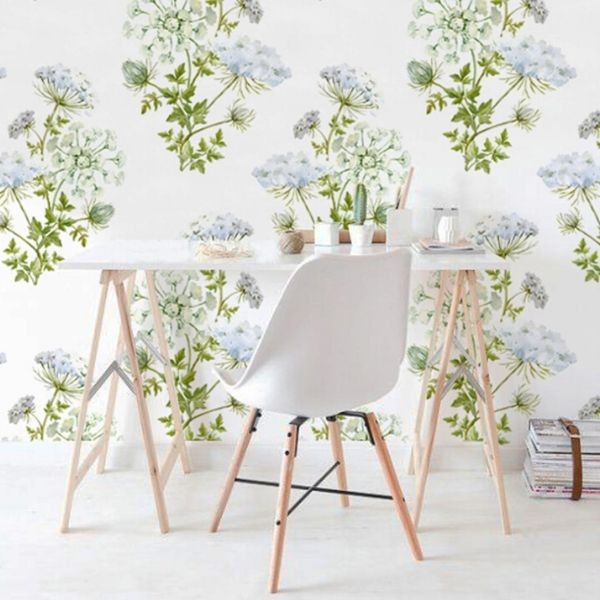 Modern
Minimalist
Classic
Scandinavian
Boho
Vintage
Art deco
Contemporary
Colonial
Shabby Chic
Abstract
Baroque
Retro
French
Provencal
English
Country
Wild nature wallpapers
Free floral motifs are also an interesting proposition for a baby or teen room. They are subtle and timeless, so they won't go out of style for a long time. The flowery meadow catches the eye, calms down and allows you to relax inside your room. It also greatly influences the imagination and can inspire children to come up with many interesting stories. Choose your favorite pattern!