Hibiscus wallpapers
Hibiscus is a plant originating from China and often mistakenly called the Chinese rose - because of the beauty and structure of the flowers. Hibiscus flowers, although beautiful are unfortunately very impermanent. The hibiscus itself blooms for several months, but every day it loses its beautiful flowers. Did you know, however, that Hibiscus is called an unlucky flower?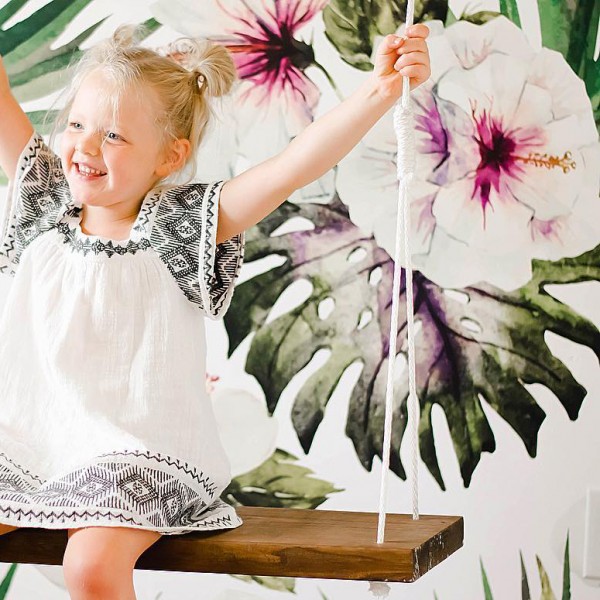 Contemporary
French
Ethnic
Vintage
Colonial
Shabby Chic
Japanese
English
Country
Boho
see all
Baroque
Retro
Oriental
Eclectic
Provencal
Art deco
Victorian
Classic
Modern
Abstract
Hibiscus motif wallpapers
His alleged bad luck is associated with the legend of a beautiful hibiscus growing in one of the hospitals, he was so beautiful that everyone wanted to take a piece of it with them. Therefore, in a short time he was heavily stripped, then one of the bodyguards hung a tablet next to him that this plant brings bad luck. The flower came back to life, but the rumor was spreading. Today, however, hardly anyone remembers this rumor. Therefore, hibiscus is now considered a flower of true love and sincerity. If you want to show someone that you truly and deeply love him, you should give him a hibiscus. Therefore, it is worth choosing wallpapers with this motif for the bedroom, where they will fuel the love of lovers every day while guarding their loyalty and sincerity among themselves.
Hibiscus wallpapers
In our offer you can find both realistic hibiscus motif wallpapers, where they create beautiful bouquets of flowers that look like live specimens, and very symbolic wallpapers, where the flowers are barely drawn as a sketch on a blank sheet of paper. The first version is perfect for rooms full of sun, bright and cozy, completing the whole. The second one is designed for minimalist and modern apartments, in which it gently introduces a bit of extravagance. And for people who dream of having their own home with a garden, we recommend wallpapers with a floral motif at the bottom that create the impression of a blooming garden.