Nursery wallpapers
A child's room is a challenge for every parent. You have to work hard to choose decorating solutions that will please your child and be functional for everyone. What to focus on choosing furniture and decorations for the children's room? First of all - functionality. If the child is still in preschool age, it is good to provide easy access to anywhere in the room.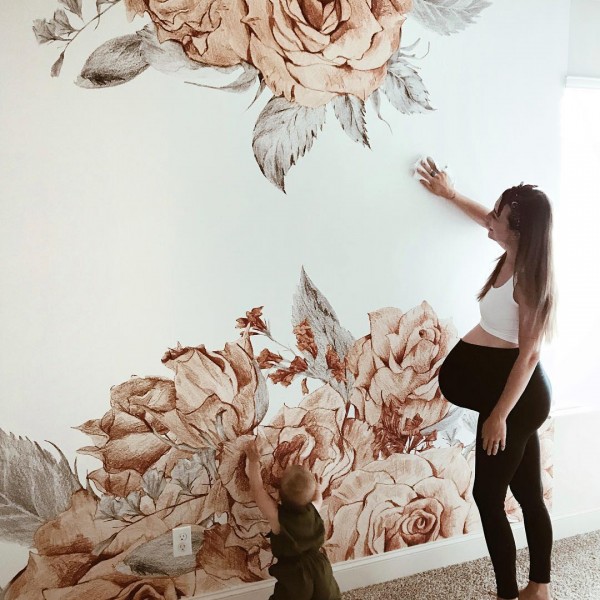 Rustic
Eclectic
English
Provencal
Shabby Chic
Scandinavian
Modern
Boho
Japanese
Contemporary
see all
Industrial
Vintage
Ethnic
Oriental
Colonial
Retro
Country
Art deco
Minimalist
Classic
Baroque
French
Abstract
Victorian
Glamour
Children's room - safety and comfort come first
When the child is small, it is good to choose furniture that does not take up space and provides the child with safe and comfortable functioning. The cot should be adjusted to the child's age and needs, high chair and desk set in such a way that natural light illuminates it as long as possible. Cabinets and chests of drawers should have special protections so that the child cannot open the drawers and wardrobe independently. Toddlers have great curiosity about the world which makes it hard for them to sit still. If you want to have some breath and time for yourself focus on safety and convenience when choosing furniture for a child's room.

What decorations will work best in a toddler's room? Certainly those that will be durable, resistant to dirt and tearing and also easy to install. Such decorations will serve your child for a long time, and they will be amazing interior decoration
Self-adhesive wallpapers - modern and fashionable interior decoration
Removable wall murals are something that not only children, but also parents will love. They do not require special preparation of the wall, it is enough to stick them on a smooth, clean surface and gently smooth to get rid of air bubbles. No more glue, dirty hands and everything around you. What's more - such a decoration will work both with an infant and a school-aged child. As you know, children like to explore the world with their hands, which means a lot of prints on furniture and walls.
Removable wallpaper is made of a material resistant to dirt and dust, which is enough to wipe from time to time with a damp cloth. It's a fast and convenient way to stay clean. A huge selection of colors and motifs means that photo wallpapers are becoming more attractive day by day. Even if you belong to people who have been thinking for a long time about choosing the perfect motif, you will find something that you will love at first sight. Beautiful, large, watercolor flowers will be a good idea for decorating the room of girls who will be surrounded by colorful flowers from a young age. Scandinavian animals, highways and space galaxies are one of the most frequently chosen motifs for the boy's room. Removable wallpapers will save time and effort, reducing installation time to 30 minutes. If it happens that the wallpaper will peel off or will not want to stick to the wall properly, make sure that the base color of the wall is not covered with acrylic and latex and the wall is refreshed. While maintaining the right conditions, you will create a unique composition with a relatively low amount of work and time.