Scandinavian wallpapers
It is characterized above all by simplicity, bright colors and largely refers to nature, because Scandinavians surround themselves with what they can find in their surroundings on a daily basis. The color that reigns in this convention is white. Despite the ubiquity of white, it is a rather cool style. The interiors very often have tiled stoves or fireplaces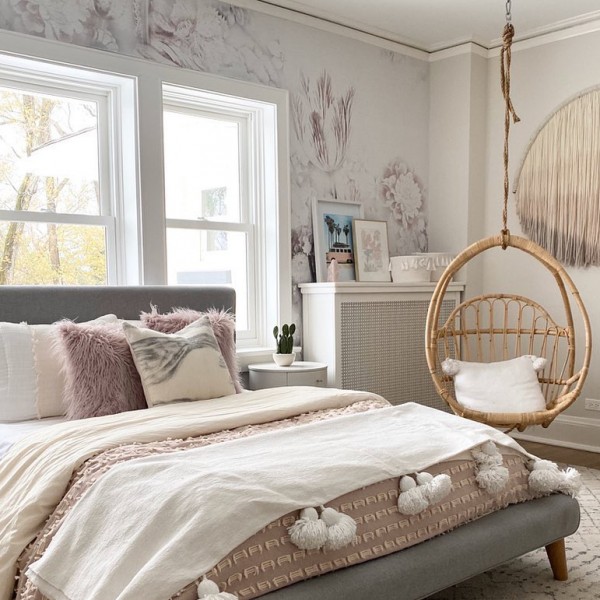 Modern
Abstract
Boho
Contemporary
Vintage
Shabby Chic
Industrial
Japanese
Minimalist
Art deco
see all
Colonial
Classic
French
Scandinavian
Scandinavian
[results: 28]
Delicate Scandinavian wall murals
Scandinavian wallpaper has gained popularity in the last few years because the Scandi trend has conquered the world of interior design. Scandinavian design is known for its minimalist aesthetics that appeared in the 1930s in Denmark, Finland, Iceland, Norway and Sweden. Interiors inspired by this aesthetics often contain a lot of white and cool blue and gray. This is where Scandinavian wallpapers are a great option, which can then be supplemented with subtle, elegant fabrics and warm wood for cabinets and furniture. The main principle of designing the Nordic trend is "less is more", therefore Scandinavian wallpaper is a fantastic way to show sophisticated design tastes without exaggerating. Always choose subtle, instead of large, bold designs and colors when it comes to Scandinavian style.
Fashionable wallpapers in the Scandinavian style
Chic, subtle patterns in cool shades are the best way, leaving the rest of the space versatile for decor and furniture. The Nordic style is the "silent owner" of design trends, offering homes a peaceful but refined atmosphere.
We offer our wallpapers in two technologies - classic glued wallpaper and MagicStick technology, which allows you to unstick wallpaper and move it to another place. Thanks to this, you can take your wallpaper to any other place, even changing the apartment. Therefore, do not hesitate and order today an unusual wallpaper that will captivate all your friends!