Abstract canvas prints
Abstract painting has many followers because of the many possibilities of interpretation of each work. Although the artists often direct the viewer by giving the painting a specific title or placing it in a larger series. It can usually be perceived in a very individual way. Therefore, such works of art are perfect as decoration for a modern living room.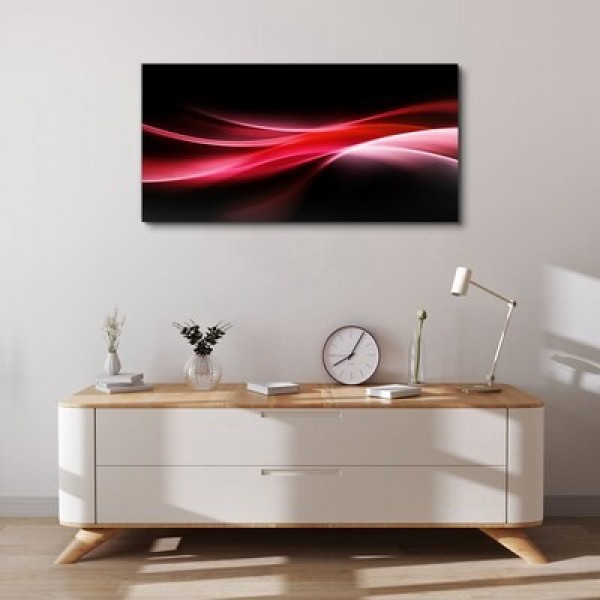 Paintings - abstractions in home decoration
In living rooms, it is very common to place decorations that will please our eyes for a long time. If they contain multiple interpretations, they do not get bored and each time they make us look at them anew in a slightly different way. Besides, you can easily fit them into the arrangement in which there are other elements. Abstract motifs are also perfect as a part of a home picture gallery where you look for a common element for more works. Modern paintings can match those in a classic style, if they share a common color palette. If they have an expressive motif, they will prove perfect as a dominant decoration in an interior- it is worth choosing large paintings for a living room. Modern paintings printed on canvas are a frequent decoration on the wall above the sofa in the main point of the room.
Abstraction - a painting in the bedroom
Abstract motifs are often chosen for the bedroom. This is because very defined motifs can be too distracting when we are getting ready to sleep, relax or unwind. Modern paintings don't have to be flashy. Many of them have an extremely calm expression, so they find a place in a bedroom. In our collection we have motifs that are printed on canvas. You just choose the style that better suits the character of your interior. Canvas is close to classical paintings; however, it does not contain the traditional frame. Our canvas paintings are printed on the sides, beyond its folds.
Also, check abstract pictures on glass.