Canvas prints - Paul Cézanne
Paul Cezanne is a French painter whose work is classified as Post-Impressionism. His works combine Impressionism with Cubism for an original expression. Reproductions of Paul Cezanne paintings which we placed in our gallery are very diverse. These are both landscapes and still life, or people depicted in a characteristic for the artist way.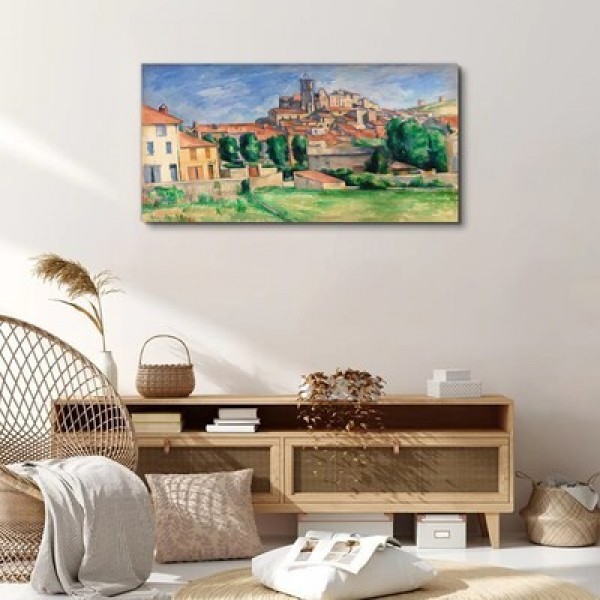 Paul Cézanne
[results: 14]
Canvas prints - Paul Cézanne
Paul Cezanne - paintings at your fingertips
Thanks to our reproductions offer, the most outstanding works of European and world artists are within your reach. "Still life with apples", which is one of the most famous paintings by the painter, can also decorate the wall of your apartment. Our prints on canvas are characterized by high quality workmanship, timeless and universal style, which can be incorporated into both minimalist and classical interiors.
Reproductions of works by Paul Cezanne
Canvas, however, is still closer to traditional paintings, but is devoid of the classic frame. It is, therefore, a combination of these two areas, which gives an interesting result. It is a modern way to reproduce works of art. Paul Cezanne used subtle tonal transitions and brilliantly played with light and shadow. All details and nuances are preserved on the prints. This makes them delight the eyes of even experienced connoisseurs of classical art. Now, just decide which work of the artist you place in your home.
Also, check Paul Cezanne reproductions on glass.