Canvas prints with cows
The cow is certainly not an animal whose image is often featured on the walls of our homes. Although it is not as cute as a cat and does not have such a wide symbolism as, for example, horses, it can be a charming interior decoration. In our collection we have chosen paintings with a cow where minimalistic graphics beautifully show how interesting those animals can be. Emphasized chiaroscuro comes out exceptionally charming here.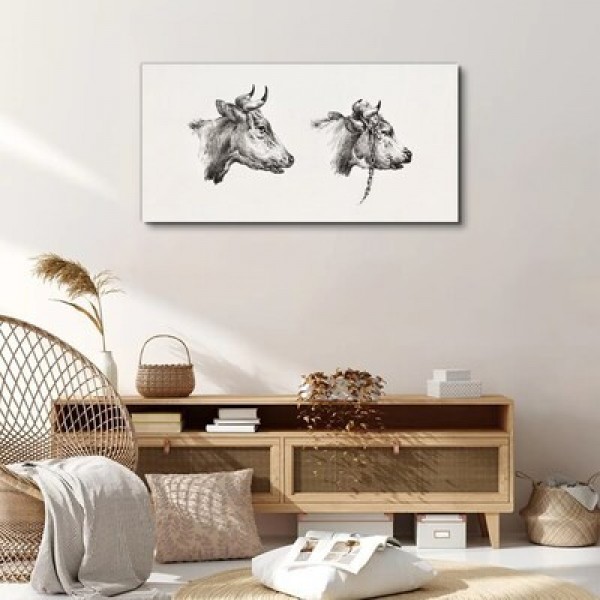 Cow - paintings not only for home
A cow is a quite universal motif. In a minimalistic one-color graphics edition, it will be perfect for both home and commercial space. It is an animal which evokes positive associations and peace. Many people associate it with carefree spending time on green pastures. A picture with a cow on a minimalist graphic does not dominate in the interior. It just creates a background for other accessories and decorations.
Timeless paintings with a cow
Paintings with an image of a cow are a good choice if you want to bet on something timeless, and at the same time you care about the aesthetic execution of the original painting. Paintings with cows are printed on canvas, the structure of which resembles traditional canvas. However, we do not use a traditional frame, but we stretch the images on a wooden stretcher. Thanks to this, we obtain an interesting, aesthetic effect with printed sides of the painting. In one word the whole has a more modern character.
Also, check cow paintings on glass.