Stair decals
Stairs have a very important function in every home. However, sometimes they get boring and we don't know how to revive them. Replacing them with new ones is not only a big cost, but also a multi-day renovation and a mess. Instead, you can change their appearance in a few moments thanks to stickers on the steps that will change their face and make the stairs will decorate your home!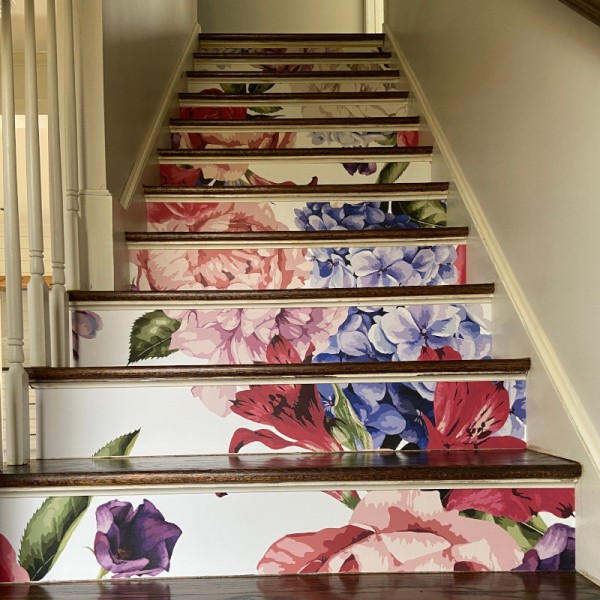 Stair stickers - uniform patterns
IKEA chests of drawers are functional and durable, and easily fit into any apartment. However, if you do not want it to look like any other, you can match it with our stickers to your style. We offer stickers for IKEA chests of drawers in both floral and geometric patterns, as well as in light and dark tones, thanks to which you will be able to choose them to your preferences. You can choose between stickers with repeating patterns and stickers that merge into one particular pattern. This way you can create a unique interior that expresses all your tastes. These stickers do not require additional glue or high manual skills, so in a few moments you will change your surroundings. You can also choose stickers in the MagicStick system and move them to another place whenever you want!
Stickers on the riser - 3D designs
In addition to stickers in uniform designs, we also offer beautiful stickers that combine to create a unique pattern that gives a 3D effect. It is an effective solution that looks equally good on straight and spiral stairs, giving them an amazing look. We have these stickers in floral and plant designs that will work in delicate interiors and will perfectly complement classic style houses. However, watercolor designs will work great in modern interiors, giving them an unusual look. Stickers with continuous patterns are offered in both bright and illuminating colors as well as dark ones giving the climate. Change your home today in a few moments, without having to replace the entire stairs.