vintage stair decals
Vintage style interiors are an interesting alternative to modern, minimalist ones. If you want to give your home a 1960s and 1970s atmosphere, put on our staircase stickers. They are decorated with floral motifs, which are one of the characteristic elements of vintage styling.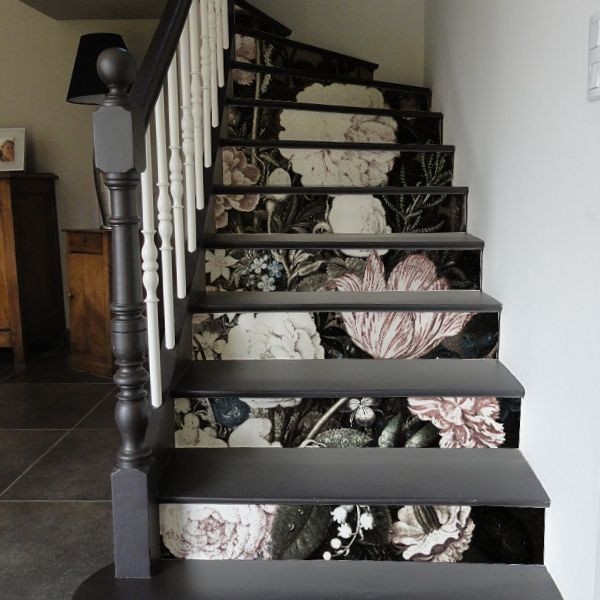 We offer you flowers in XXL size, which are placed on a dark background. They can be maintained in a used or slightly more pronounced tone. If you want a coherent, harmonious arrangement, use them on dark stairs - black, graphite or brown. If you prefer contrasting combinations, combine them with white or grey. Our vintage stickers can be applied to both the stairs leading to the floor and those in front of the bedroom, for example. They are not only aesthetic, but also very easy to install. You don't need any special glue for this. Stickers can also be peeled off easily.