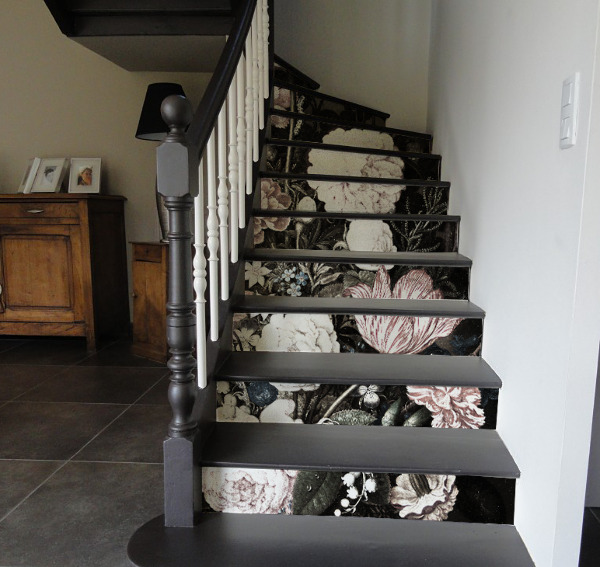 move the mouse here to zoom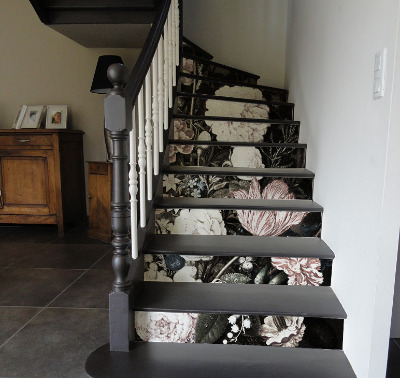 Stair decals Timeless Vintage Tone
TIMELESS VINTAGE TONE STAIRS DECALS Vintage style is one of those that still does not go out of fashion.
Magic Stick
Magic Stick
BubbleFree Technology
5.0" (12.7cm)
5.0" (12.7cm)
5.5" (14 cm)
6.0" (15.24cm)
6.5" (16.5cm)
7.0" (17.7cm)
7.5" (19cm)
5.0" (12.7cm)
5.0" (12.7cm)
5.5" (14 cm)
6.0" (15.24cm)
6.5" (16.5cm)
7.0" (17.7cm)
7.5" (19cm)
Wide range of payment methods
Quality products from the manufacturer.
Expected to ship on:
Thu, 05.10 - Fri, 06.10
TIMELESS VINTAGE TONE STAIRS DECALS Vintage style is one of those that still does not go out of fashion. This lovely sticker can be a great decoration to complement the interior. TIMELESS VINTAGE TONE STAIRS DECALS are presented in a mysterious and delicate way. White, pink and blue, pastel flowers on a black background makes a perfect combination. This romantic decoration will be a perfect design for any nostalgic soul who loves to be surrounded with lots of amazing flowers. Those beautiful TIMELESS VINTAGE TONE STAIRS DECALS are a perfect addition for a white or brown stairs. You can use it to highlight the stairs leading to the bedroom, mezzanine and many other interiors. This self-adhesive sticker will be an excellent match for a modern or classic interior.
Material
In our store you can choose between two types of modern material:
MagicStick - a modern, self-adhesive material that allows repeated application and removal - if necessary, you can remove or change its position without damaging the surface underneath. The material is very durable, which makes it resistant to stains and tears. It is easy to stick on any flat surface without creating annoying air bubbles - if this happens, they can be easily removed with a rubber squeegee. MagicStick is a material that does not contain paper. It works like a sticker, so you don't need to use glue to install it. The material is resistant to moisture, but it cannot be exposed to direct pouring with water.
BubbleFree technology - an innovative material that eliminates the formation of annoying air bubbles during installation. The foil allows for easy and quick application on any smooth surface. It can be removed from any surface without damaging it, but you cannot reuse it elsewhere.
Instructions
Set includes 15 strips that cover 15 steps, each strip measures 47" (120cm) long. You can choose hight of the strips on the list.
You can design your own set. Type in "Note to seller" numbers of the patterns you would like to have. You can find them at the "Preview of patterns".
Our stair stickers are made of a special material that prevents the formation of air bubbles during installation. This makes the application of the stickers very simple and fast. Before montage, make sure your stairs are clean and dry. We also attach detailed step-by-step instructions to the ordered product.
Safety Standards
We use a state of the art GreenGuard-certified HP LATEX 310 printer to not only ensure the highest quality, but also guarantee that the product you purchase is environmentally friendly and complies with the most stringent safety standards.
Packing
Stairs stickers are packed in solid, cardboard tubes that perfectly protect ordered items. We attach installation instructions to each set of stickers.
Samples
We offer you the option of ordering product samples -> here: Samples. Thanks to this, you can check whether a given material and pattern meet your expectations and will fit well into the interior design. Our samples are designated to check the material in real and test it on your wall, not to compare colors! The colors may slightly vary depending on a different print batch.