Frameless mirrors
Step into the world of unframed mirrors, where sophistication meets minimalistic elegance. Unframed mirrors are an essential for every home, shedding light and creating a sense of spaciousness. Imagine a room with a mirror reflecting the beautiful interior design, adding depth, and enhancing the overall ambiance. From half-round to tear-shaped, our selection of unframed mirrors caters to every unique taste and preference, even offering LED-lighted options. Revel in the transformation these mirrors can bring to your home.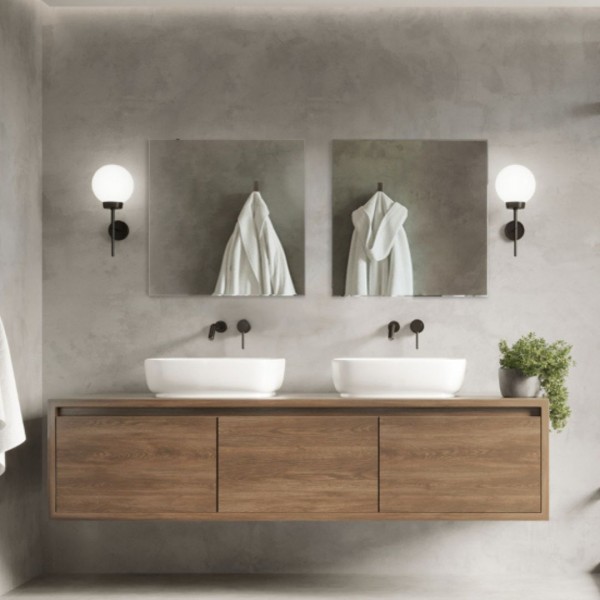 Frameless mirrors
[results: 12]
Our unframed mirrors are not just about function, but also about form. A staple in modern design, these mirrors bring a polished, sleek look to any room. Discover the magic of unframed mirrors today.


Our half-round mirrors are a study in subtlety and elegance. With their simplistic design, they bring a modern, minimalist aesthetic to any space.
The oval unframed mirror is a timeless classic. Its smooth, elongated shape brings a touch of softness and elegance to any room.
Square unframed mirrors provide a clean, geometric feel. Perfect for adding a touch of modernity to your decor.
The rectangular unframed mirror is versatile and practical. It can fit seamlessly into any room, adding depth and enhancing natural light.
An asymmetrical unframed mirror is an edgy, contemporary choice. These mirrors act as a statement piece, adding a unique touch to your home.
Teardrop unframed mirrors are chic and modern. Their unique shape adds an element of intrigue and style to any space.
Each of our unframed mirrors is also available with LED lighting. Customize your mirror with your preferred light color - warm, cool, or neutral, to perfectly match your mood and decor.
Experience the captivating blend of functionality and style offered by our unframed mirrors. Let these mirrors illuminate your home, open up your spaces and add an elegant touch to your decor. Embark on a journey of transformation and immerse yourself in the world of modern design with our collection of unframed mirrors. It's not just about seeing your reflection - it's about reflecting your impeccable style.