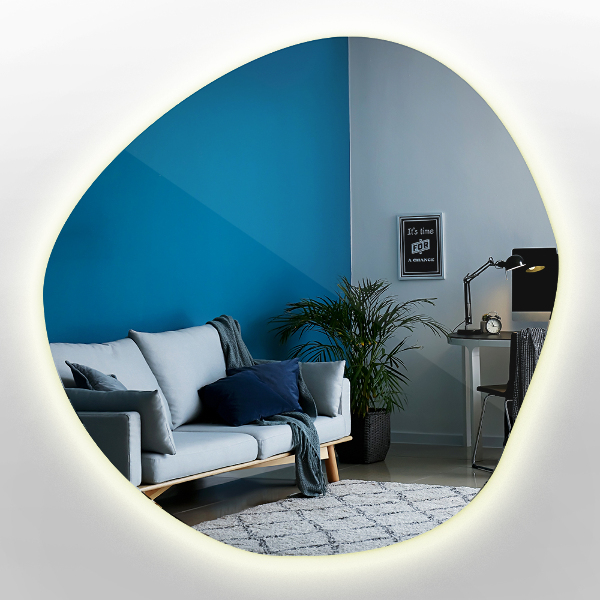 move the mouse here to zoom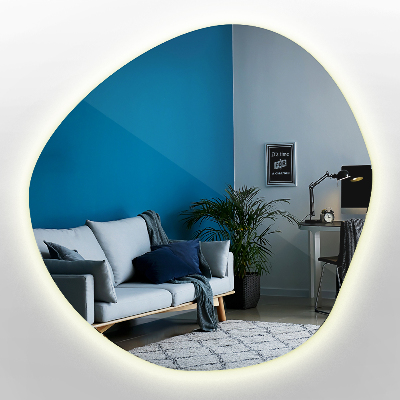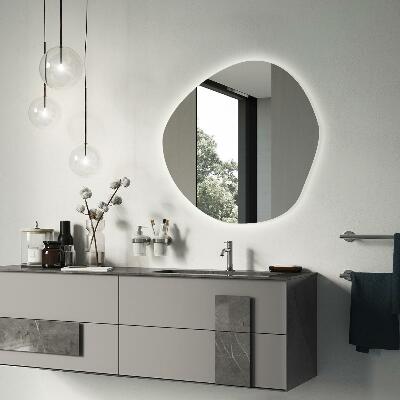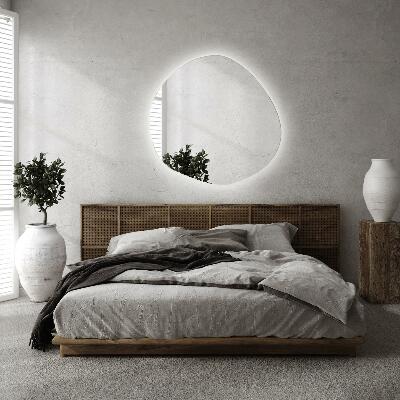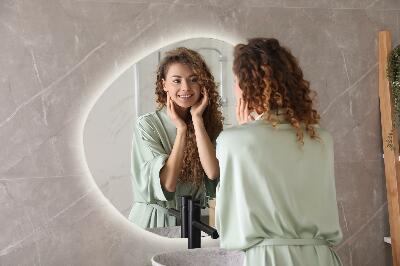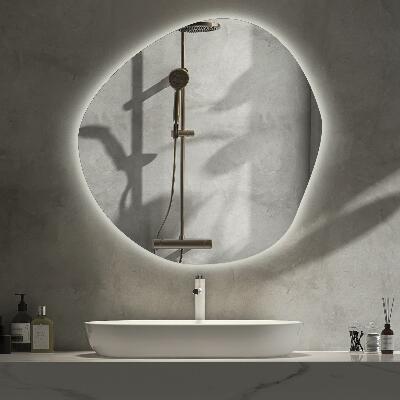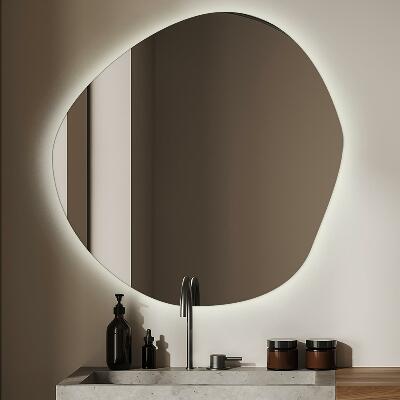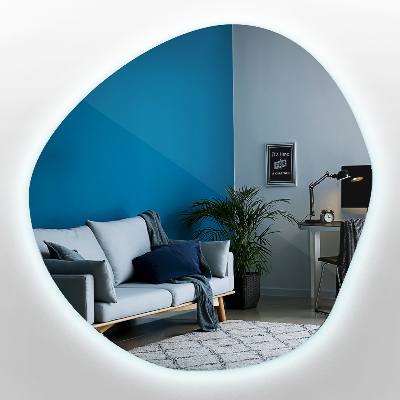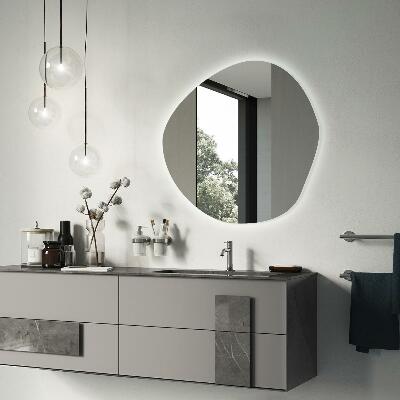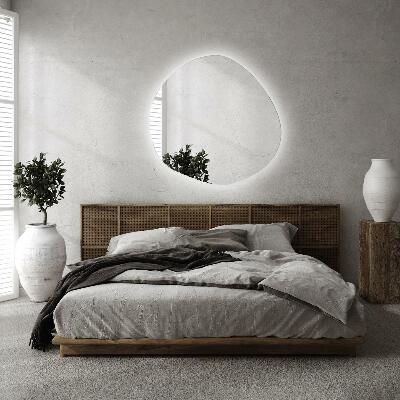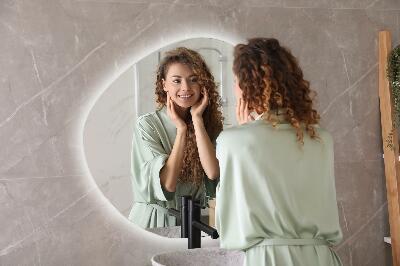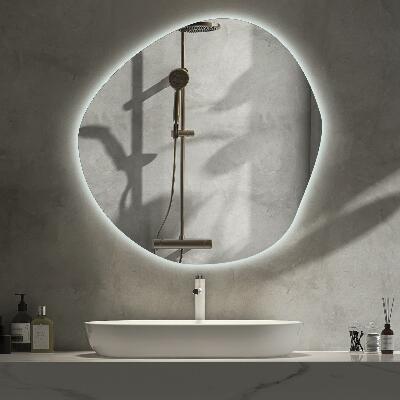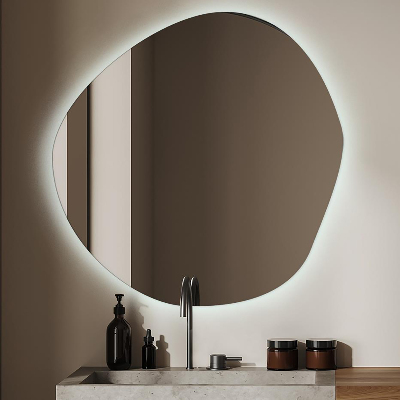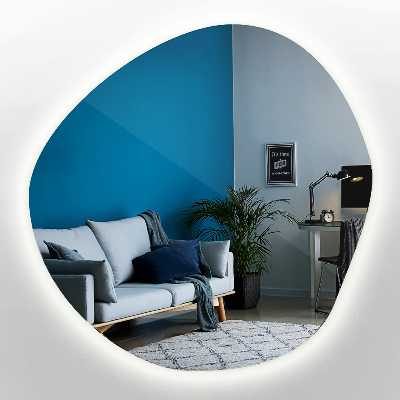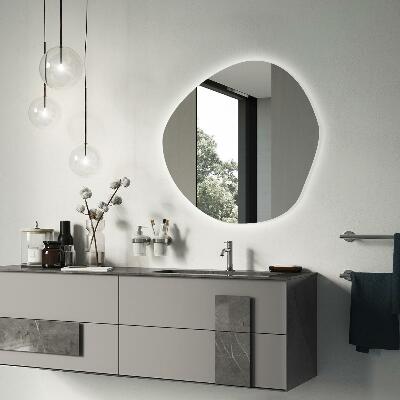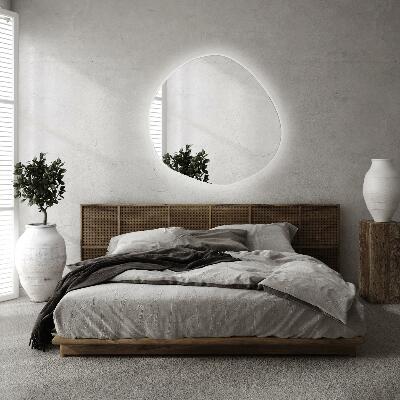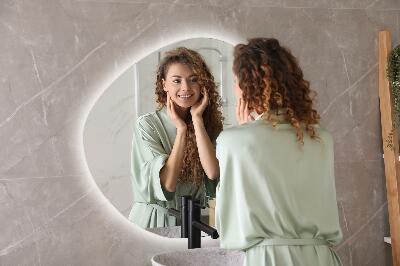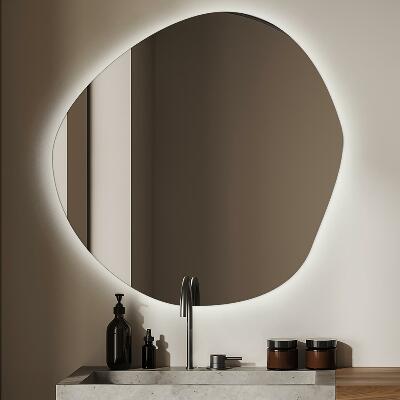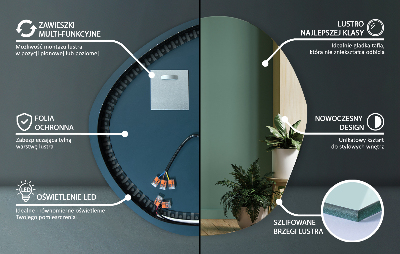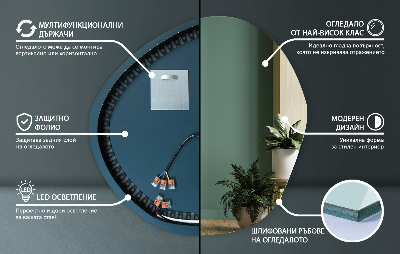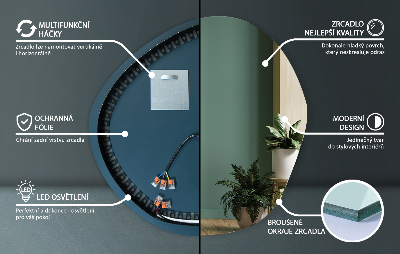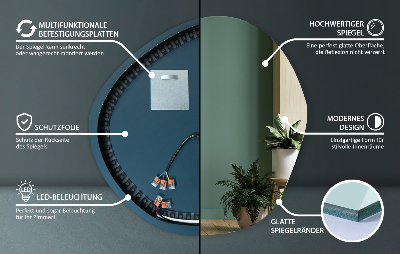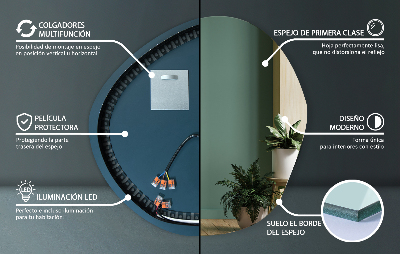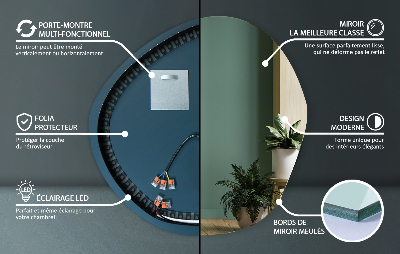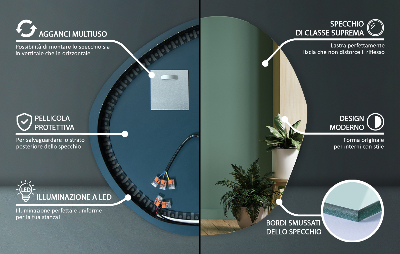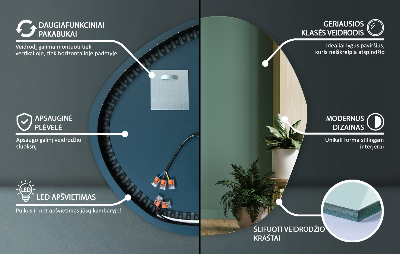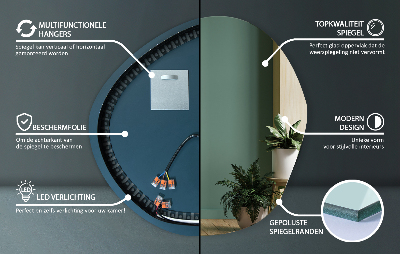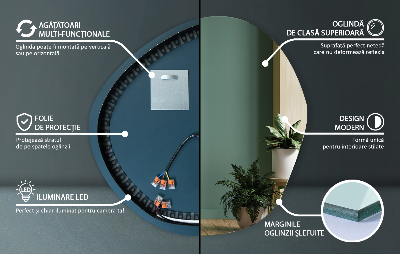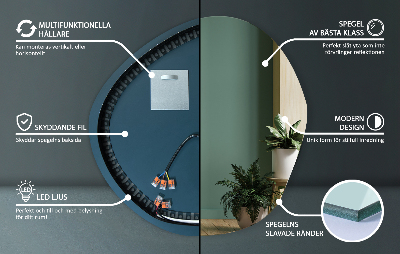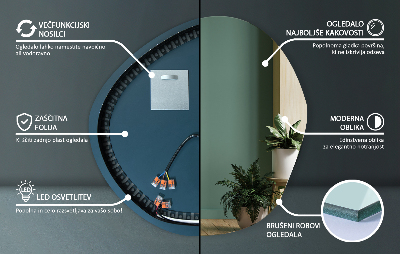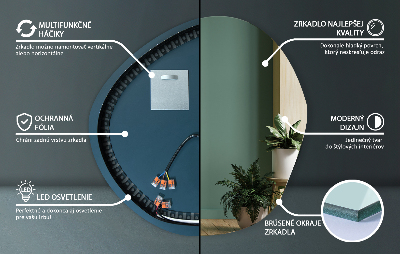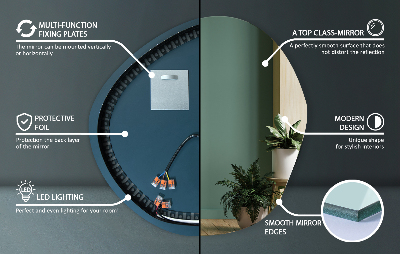 Irregular shaped lighted mirror
Immerse yourself in the world of extraordinary design with our lighted mirror Irregular shaped! This mirror is not your regular mirror, it's an art statement that redefines spaces with its unusual yet elegant shape.
Warm light
Warm light
Neutral light
Cool light
19x19 in (48x48 cm)
19x19 in (48x48 cm)
23x23 in (58x58 cm)
27x26 in (68x67 cm)
30x30 in (77x77 cm)
34x34 in (87x86 cm)
38x38 in (97x96 cm)
Wide range of payment methods
Quality products from the manufacturer.
Expected to ship on:
Mon, 04.12 - Tue, 05.12
Immerse yourself in the world of extraordinary design with our lighted mirror Irregular shaped! This mirror is not your regular mirror, it's an art statement that redefines spaces with its unusual yet elegant shape. The irregular shaped lighted mirror has been meticulously designed to create a piece that is as functional as it is decorative.

Its asymmetric form brings an organic, natural feel to your room, immediately attracting attention as a focal point. The organic shape, reminiscent of a pebble smoothed by the elements, brings a calming, serene touch to your decor, offering a relaxing sanctuary away from the hustle and bustle of the everyday world.

Designed with your needs in mind, the LED backlit mirror beautifully blends technology with style. The inbuilt LED lights not only save energy but also provide ample light, making your daily routines easier. Illuminate your morning rituals or get ready for the night ahead; Our irregular LED mirror will light your way.

Make your space truly yours with our asymmetrical LED light mirror. Whether you're decorating your bathroom, enhancing your living room, or making your bedroom cozier, this mirror is the perfect addition. It transforms and adapts to any interior, complementing various design styles from modern minimalist to rustic charm.

Our asymmetrical LED light mirror is not only a practical choice but also a testament to your unique style. Stand out from the crowd and break away from convention. Opt for an irregular shape LED mirror that shows off your unique personality and taste.

Precise dimensions:
47,9 cm x 48,3 cm
57,5 cm x 58 cm
67 cm x 67,6 cm
76,6 cm x 77,3 cm
86,2 cm x 86,9 cm
95,7 cm x 96,6 cm
Information about the product
♦ Can be mounted vertically or horizontally
♦ Prepared to be permanently connected to a wall switch (cable in the wall)
Available Light Colors: Warm (3000K) / Neutral (4000K) / Cold (6500K)
Power Consumption: 4.8 W/rm
Mirror Sheet Thickness: 4 mm
Mirror to wall distance: 3 cm
Mounting System: Metal Hangers
Product gallery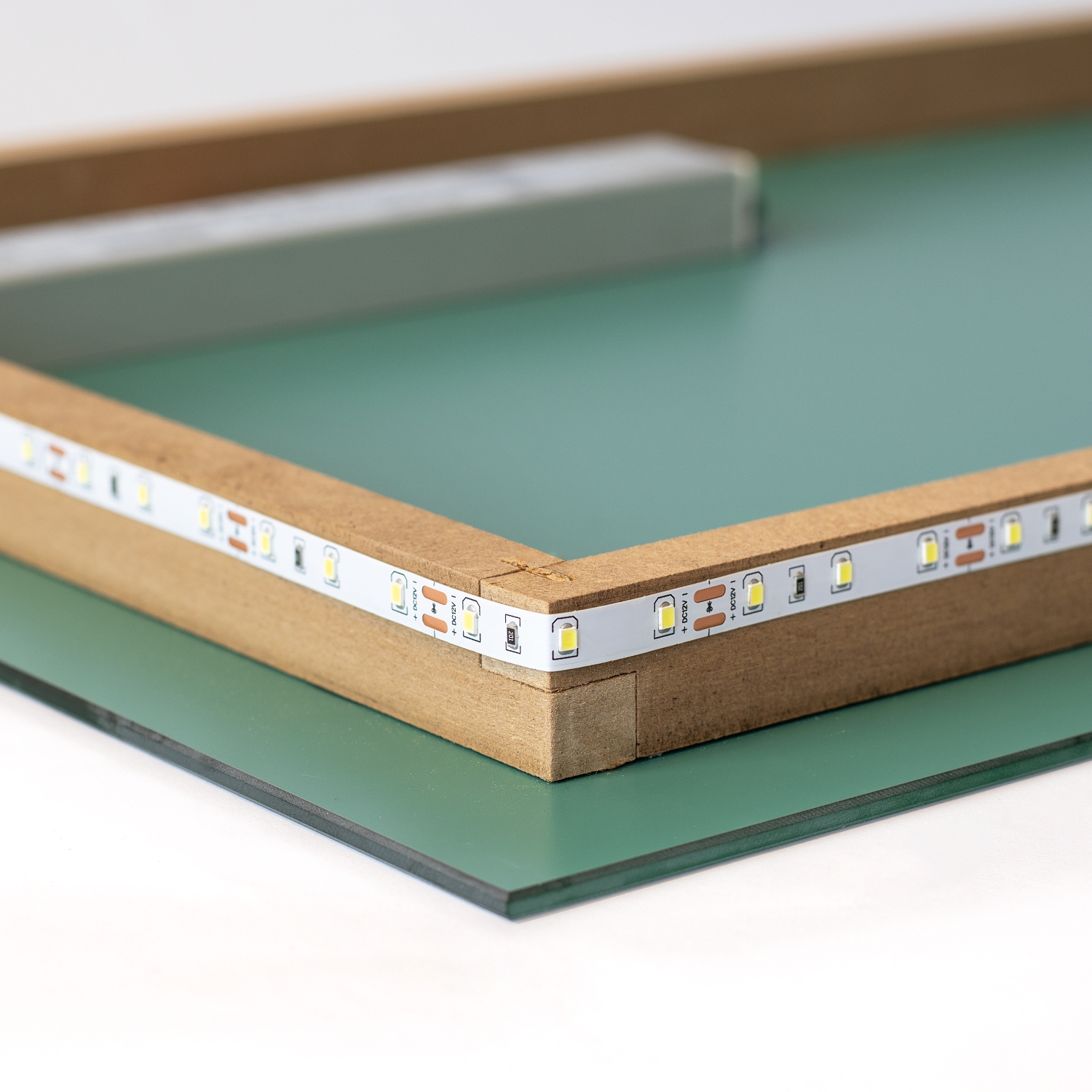 Ground edges of the glass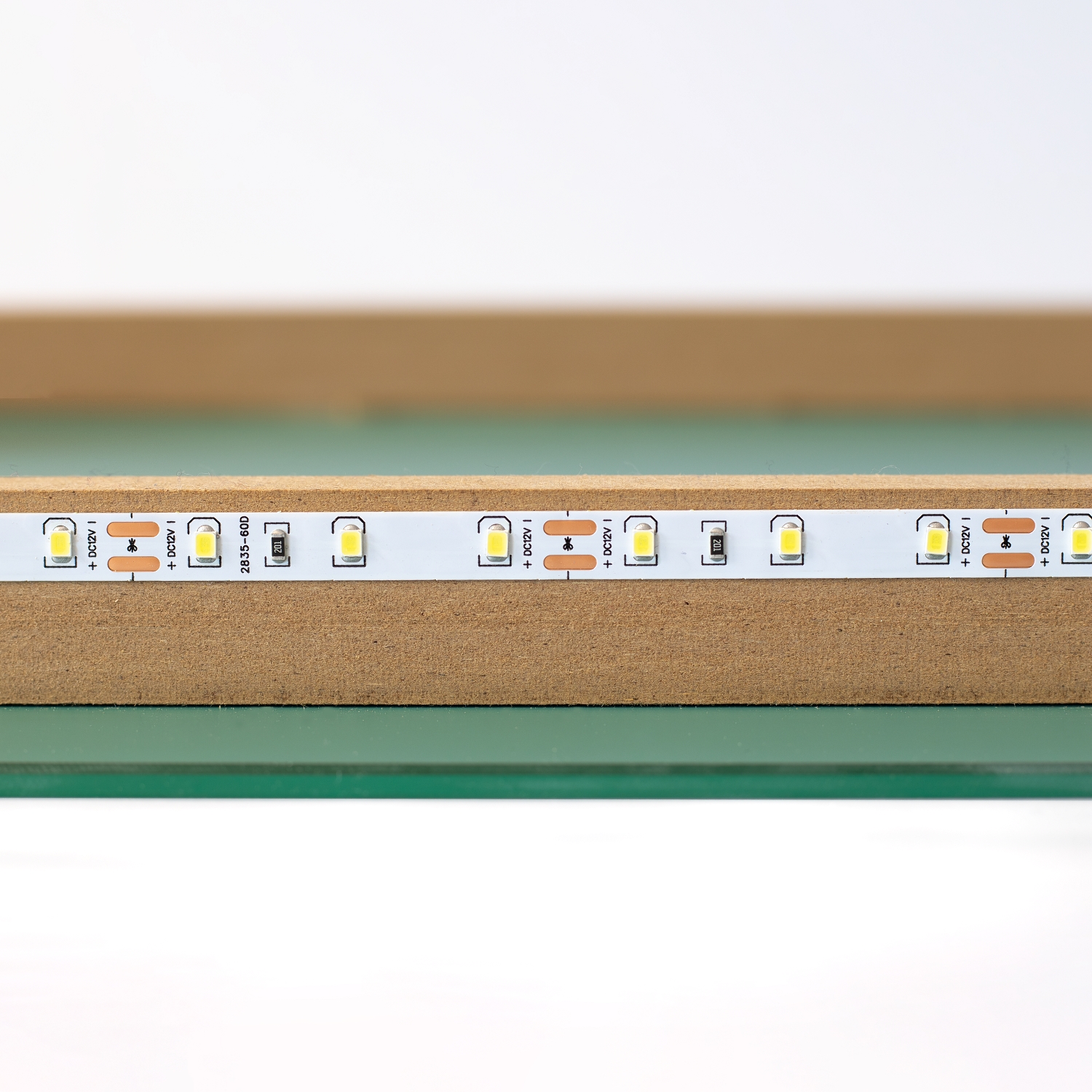 EU Declaration of Conformity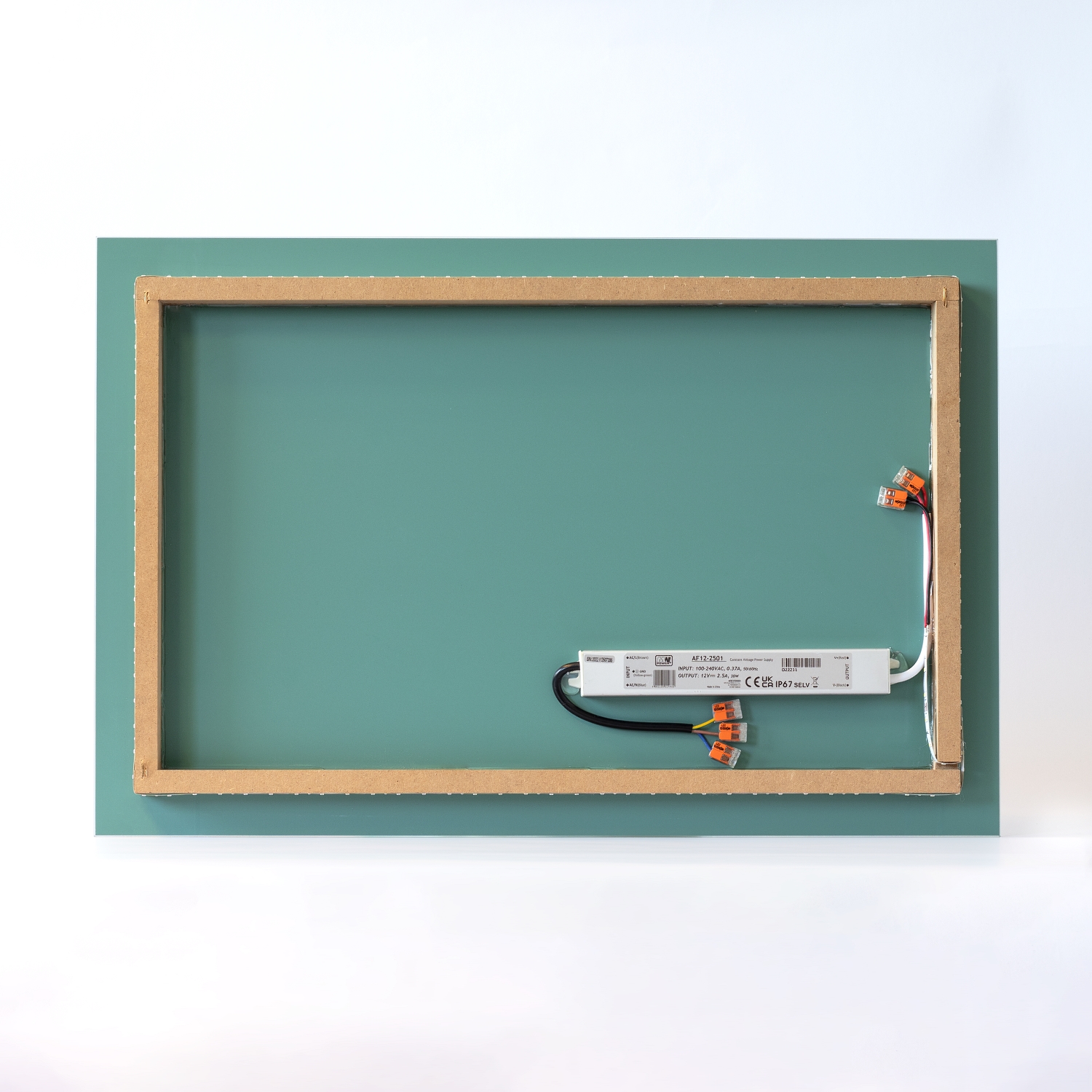 Transformer 230V with IP67 certificate