Glass prints - trees
Trees have a very rich symbolism which goes back to the beginning of the world. According to many religions, they are a symbol of life, rebirth and connection to God. Paintings with trees perfectly show how the seasons change. Leaves turn green, blossom, change their color, fall down, and the crowns of trees are covered with snow.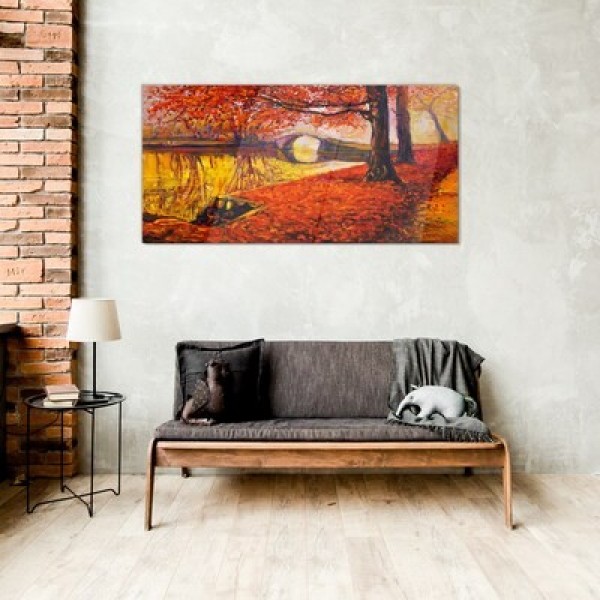 Trees in wall decorations
Trees are a subject that artists present in a wide variety of ways. Sometimes, they form forests, other times they stand alone at the edge of a road or field. We can find them in extremely minimalistic works as well as in impressionistic paintings filled with small patches of color.
They often evoke extremely positive associations - vacations, a favorite place, or season. A minimalist painting - black and white trees is also an interesting idea for interior decoration.
Also, check canvas prints with trees.