Japanese wallpapers
Japan - the Land of the Blossoming Cherry is an amazing place where legends and past are inseparably connected with reality and the present, and art occupies a high position in everyone's life. That's why we've created amazing wallpapers inspired by Japanese culture and art. It is with them that the interior of your mixing will turn into a unique place.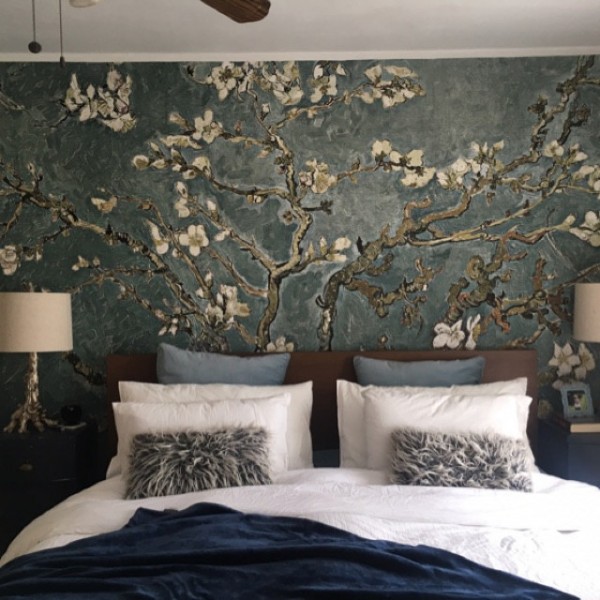 Contemporary
French
Scandinavian
Retro
Country
Shabby Chic
Vintage
Japanese
Oriental
Rustic
see all
Provencal
Art deco
Abstract
Boho
Japanese wallpapers - a wealth of patterns and colors
In our offer you can find wallpapers inspired by Japanese images that delight with an amazing amount of details, delicate lines and subdued colors. They present beautiful landscapes filled with the characteristic shapes of the building. They work great in public places - such as offices or cafes, giving them an amazing atmosphere. On the other hand, wallpapers inspired by Japanese flora and fauna will work great in private apartments. Characteristic bamboo shrubs and leaves, trees and cherry blossoms, as well as cranes and koi carp are the elements that first come to mind when Japan is mentioned, so when creating our wallpapers we were inspired by them and we created unique wallpapers that are not only themed, but also in style fit perfectly into the atmosphere of Japanese art.
Japanese-inspired wallpapers - take them with you
Thanks to Japan-inspired wallpapers, you'll create a unique atmosphere in your interior that will fit any style.
We offer our wallpapers in two technologies - classic glued wallpaper and MagicStick technology, which allows you to unstick wallpaper and move it to another place. Thanks to this, you can take your wallpaper to any other place, even changing the apartment. Therefore, do not hesitate and order a piece of Japan for your home today.