monochrome wallpapers
Are you looking for original, one-of-a-kind wallpaper for your home or apartment, and you don't like colourful wall decorations? Our offer includes monochromatic decorations, maintained in shades of grey, white and black. Such wallpapers will look great especially in modern and minimalistic interiors. They can be used in the living room, bedroom or study.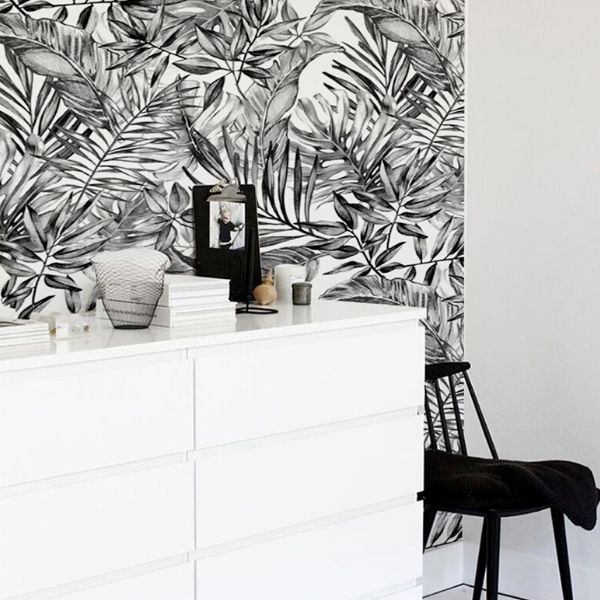 Minimalist
Classic
Scandinavian
Country
English
Boho
Contemporary
Vintage
Abstract
Colonial
French
Retro
Art deco
monochrome wallpapers
[wyników: 12]
Monochromatic wallpapers can be a perfect background for colourful, expressive interior decorations. The multitude of available designs makes it possible for everyone to find the perfect design for themselves. For example, the wallpaper with monster leaves in size XXL looks very interesting. It is an ideal solution for all those who want to bring a bit of tropical climate into the interior. Another proposal is wallpaper showing an idyllic landscape. It can be successfully used in vintage or Provencal arrangements. Our offer also includes monochromatic wallpapers for fans of geometric patterns.