Geometric wallpapers
If you want to follow current trends, then you should direct all your attention towards geometric wallpapers. Such interesting motifs cannot be missing in your home. Full of unique shapes and satisfying symmetry patterns will give your room a wonderful and original character. In interior design you will find everything you want - from squares and triangles to diamonds, hexagons, or unspecified shapes. These decorative elements cannot be missing in modern as well as classic interiors. This is the basis on which various interior design styles are based.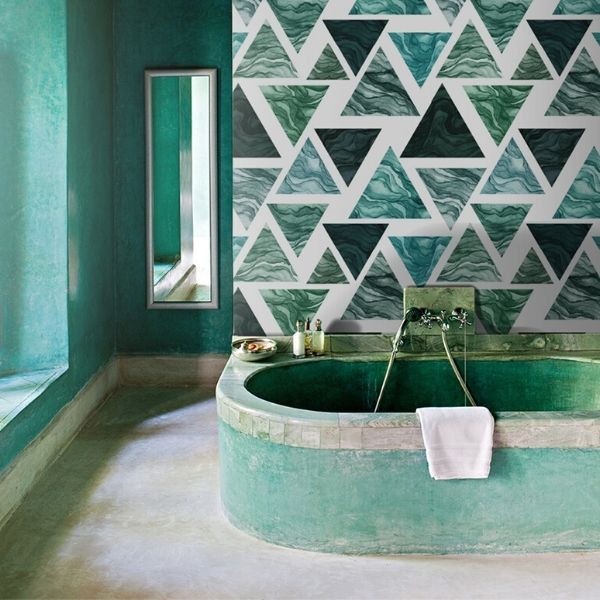 Art deco
Contemporary
Vintage
Minimalist
Classic
Baroque
French
Abstract
Glamour
Eclectic
see all
Rustic
Shabby Chic
Modern
Japanese
Industrial
Ethnic
English
Oriental
Colonial
Scandinavian
Retro
Boho
Country
Wallpapers with a geometric pattern
Geometric wall murals surprise and inspire to many interesting challenges in their own space. Such interesting decorations will be perfect for any wall, regardless of the interior design. Geometric patterns on our wall murals will visually enlarge the space, which is perfect for improving the aesthetics of the room.
How to visually enlarge the space?
Choose patterns that will combine and balance the arrangement of the entire space, while remembering to choose the right color palette so that the whole goes well with each other. Create a stylish and elegant atmosphere in your home thanks to our geometric wallpapers. Use them in your home, and more than one room will get a distinct look.