Meadow wallpapers
A meadow full of flowers brings to mind a carefree time of childhood, when you could go there, pick flowers and make a wreath, play football, or lie on a blanket all day and read a book. Therefore, her view fills us with nostalgia, but also optimism. That we can strive for happiness every day.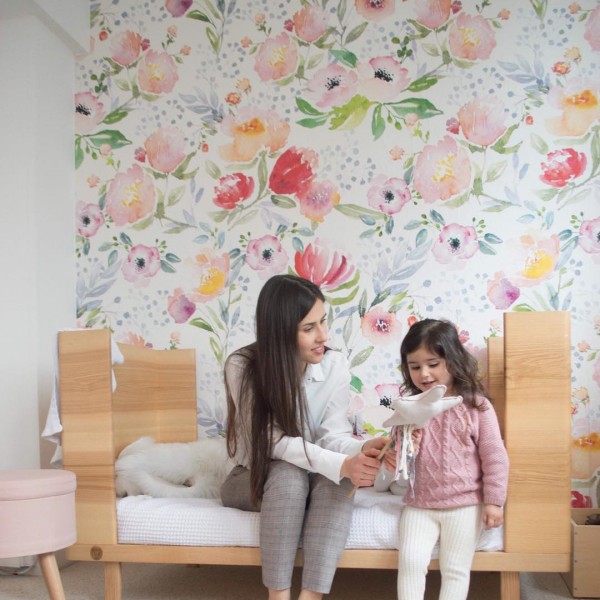 Japanese
Ethnic
Oriental
Retro
Country
Art deco
Classic
Baroque
French
Abstract
see all
Eclectic
Shabby Chic
English
Scandinavian
Boho
Victorian
Contemporary
Rustic
Provencal
Modern
Vintage
Wallpaper with a meadow theme
Wallpapers with a floral motif bring us to our apartment a sense of happiness and carefree. A flowery meadow will be a perfect complement to the living room, which is the center of our life and rest. Both realistic wallpapers depicting the meadow in all its glory, as well as symbolically - as a bouquet of flowers growing out of the floor will allow us to move memories of this carefree time every day. Again, we will be able to read a book among the flowers and forget about the sorrows of everyday life. However, delicate floral compositions will work great in the bedroom, where we will be able to rest with them and relax before bed. Also noteworthy are the wallpapers with flowers mapped as if they were from old herbs - like sketches painted with old pencil - they will perfectly match the minimalist style as well as English-style houses.
Wallpaper with meadow
On the other hand, wallpapers with a repeating floral motif will be a perfect addition to a children's room. In this way, we will introduce into it the harmony necessary for the proper development of the child. Also, many teenagers will enjoy the delicate, pastel motif of boho or ethnic flowers. On the other hand, photorealistic floral wallpapers creating a composition for the whole wall will be great in studio apartments - they will be visible from every possible point - they will create a place where the heart of the house will be, where it will be possible to relax or meet the guests we will be able to give part of your happiness.