Herringbone wallpapers
The herringbone path is used as one of the motif symbols in the traditional Aran sweater, or "fisherman's sweater." It comes from a tradition that creates in the Channel Islands in Guernsey, Jersey and Filey. Women knitted their husbands warm and comfortable sweaters, which they additionally adorned. In this case, he chooses a herringbone pattern that represents "fishing for a fisherman, and thus success in his career."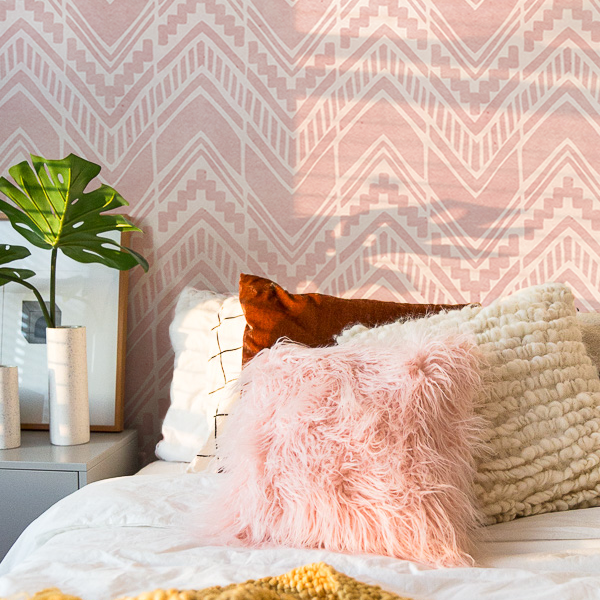 English
Glamour
Colonial
Country
Modern
Vintage
Scandinavian
Art deco
Minimalist
Contemporary
see all
Ethnic
Classic
Retro
Abstract
Shabby Chic
Herringbone pattern for the living room, hall or bedroom
Herringbone is a pattern consisting of rows of short, diagonal parallel lines with the direction of inclination alternately row by row. It is used in embroidery, weaving and architecture. It is characterized by the fact that it presents a rectangular system so named because of fantasies similarity to fish bones, such as herring (again these fish and fishermen!). Blocks can be rectangles or parallelograms. Ratio of block edge lengths usually 2: 1, and sometimes 3: 1. In this way, geometric, repetitive symmetry is used, which looks beautiful and stretches in every interior as a closed element.
Wall murals with a herringbone pattern - a perfect motif for a Scandinavian interior
That's why we decided to take the challenge and create a whole list of herringbone wallpapers and not make two the same! Browse our offer and see if you can come with us! We offer our wallpapers in two technologies - classic wallpaper and MagicStick technology, which allows you to unstick wallpaper and move it to another place. Thanks to this, you can take your wallpaper to any other place, even changing the apartment. Therefore, do not hesitate and order today an unusual wallpaper that will captivate all your friends!