Sunflowers wallpapers
No other flower can lift someone's spirits like a sunflower. They are bright and joyful and as warm and inviting as the sweet summer sun. Thanks to the shiny yellow petals, also known as "rays", sunflowers have a unique look reminiscent of the sun, making them a favorite flower especially in the summer months.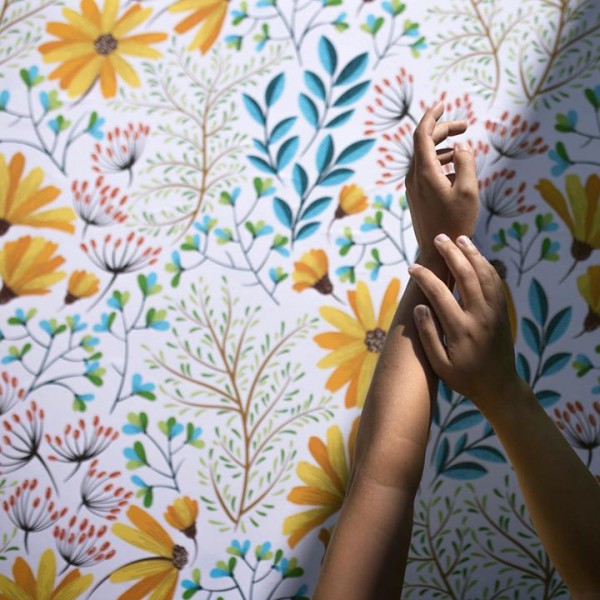 French
Vintage
Baroque
Provencal
English
Retro
Boho
Country
Oriental
Abstract
Wallpaper with sunflower motif
Sunflowers symbolize worship, loyalty and longevity. Sunflowers are known for being "happy" flowers, making them the perfect gift to bring joy to someone on the day. The yellow color of sunflower symbolizes vitality, intelligence and happiness. Yellow also traditionally symbolizes friendship. Sunflowers also symbolize worship and fidelity in various religions because of their resemblance to the sun, which is associated with spiritual knowledge and the desire to search for light and truth. The Incas used sunflowers to symbolize the Sun God, and brought them to the temples to worship. The priestesses also wore sunflowers on their robes and crowns. Therefore, sunflowers as flowers of happiness should appear in every home.
Wallpaper with sunflowers
Wallpaper with a sunflower motif is especially recommended for rooms where we start the day - kitchen or dining room. This is where we gather strength before each day and sunflowers from the early morning will bring us a bit of sun and happiness. They will also be great for a children's room - they brighten it up and will stimulate the child's development. In contrast, dark wallpaper with a sunflower motif is ideal for corners of silence - the library or study. They will bring a mood full of concentration without overwhelming the entire room.