Striped wallpapers
Striped wallpaper to the classic, and this clever design helps open up space and unfold that the room seems larger. Its versatile design makes it ideal for almost any room in the house. From vertical and horizontal stripes to zigzag and wavy lines, we have many designs to choose from, so you'll definitely find your favorite one.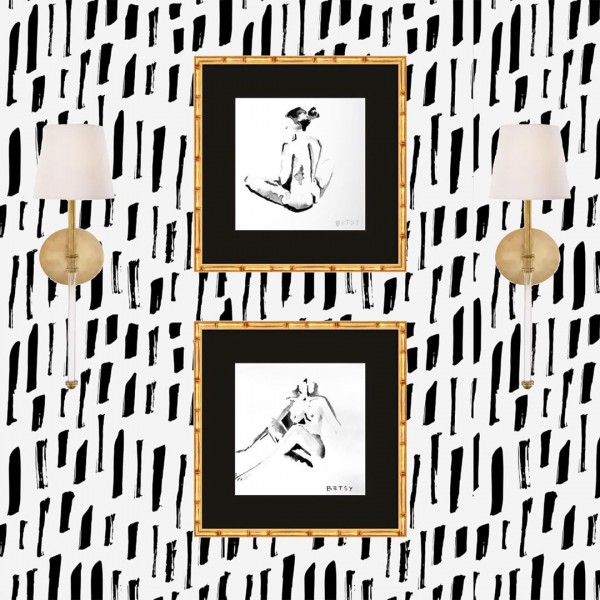 Glamour
Scandinavian
Colonial
Boho
Shabby Chic
Japanese
Contemporary
French
Oriental
Modern
see all
Rustic
Industrial
Country
Eclectic
English
Retro
Vintage
Minimalist
Classic
Art deco
Abstract
Ethnic
Refresh your corridor with floor-to-ceiling stripes. Striped wallpapers and thicker stripes available in us have different colors, two in shades of gray, underwear, as well as bold wallpaper with black and gold stripes and delicate shades of pink or blues ideal for feminine interiors. Hang a bright striped wallpaper horizontally to make the small room look larger. You can also unsubscribe wallpaper in vertical stripes if you want the room to look taller. To get a modern version of the classic designs, take the stripes to a higher level and choose mugs in different directions and colors. These cool designs look great as a function wall or can be used to fill the entire room to make a great impression on everyone.
Stripes - perfect for the living room, hall or bedroom
That is why you need to fit together, because the multitude of applications in their case allows you to use it in any interior and style: from classical, through Scandinavian, to boho and English style.
Our wallpapers will add a touch of color and will blend in perfectly with any native decor. You can use our list on our original and your own self-adhesive wallpapers in the MagicStick system. If you're looking for an easy solution that changes the look of your wall and living room, you're in an accessible place! Our wallpapers are very easy to install and can be easily removed if needed and content elsewhere!