ornaments wallpapers
To change the character of a room, you can use a patterned, eye-catching wallpaper. In the rich offer of our online shop you will find, among others, wall decorations with various types of ornaments. Individual designs may vary in style, size or dominant colour.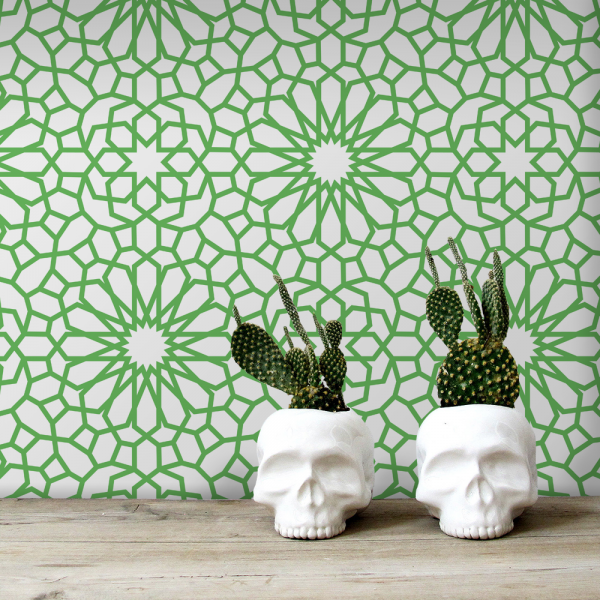 Ethnic
Eclectic
Industrial
Oriental
Rustic
Art deco
Modern
Scandinavian
Abstract
Baroque
Boho
Contemporary
Glamour
Classic
French
Vintage
English
Shabby Chic
Retro
ornaments wallpapers
[wyników: 26]
The glamorous interiors are best suited for wallpapers with elegant, richly decorated ornaments in shades of black and gold. If you prefer oriental arrangements, opt for wall decorations with mosaics from Morocco. Our range also includes vintage fans. They will certainly like wallpapers with flowers on a white background. Decorations with ornaments are a good solution for the bedroom. This wallpaper can be used, for example, to cover the wall where the bed is located. You can also use it successfully in the living room, on the wall near the corner. You do not need any special glue to apply our wallpapers.