Ferns wallpapers
Ancient fern has a history rich in symbolism. Ferns were seen as a symbol of good luck for new lovers. Fern also symbolizes eternal youth. For Maoris from New Zealand, fern is a new life and new beginnings, while for the Japanese fern symbolizes family and hope for future generations. According to the Victorian speech of flowers, ferns symbolized humility and sincerity.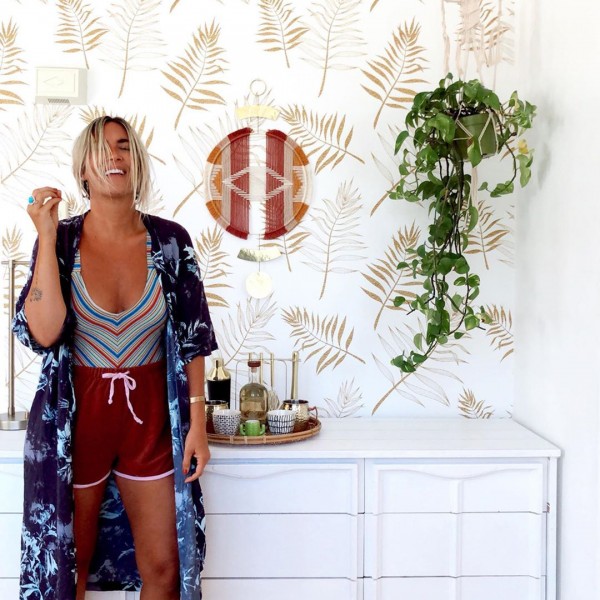 Scandinavian
Retro
Victorian
Colonial
Contemporary
Modern
Classic
Glamour
Eclectic
Provencal
see all
Baroque
Vintage
Country
Shabby Chic
English
Art deco
French
Abstract
Boho
Japanese
Ethnic
Oriental
Wallpaper with a fern motif
Ferns are a very interesting plant stand out from the others and look great. Former Slavs believed that fern blooms once a year, on Midsummer Night, and whoever finds its flower will receive happiness and wealth. Today, when you give someone a fern as a gift, you get the impression that it has confidence, shelter, wealth and even happiness. This is a great plant to give someone you really care about. Therefore, it is worth to surround yourself with ferns, because it will bring us happiness and ensure prosperity. However, if you are people who do not believe in your gardening skills, decide on a wallpaper with a fern theme, which will not only be a beautiful complement to the interior, but will also affect your life.
Wallpapers with ferns
In our offer you can find unique wallpaper designs with ferns. Among them are those with a repetitive motif that will have a calming and soothing effect, they are great for children's rooms, especially those in subdued, pastel colors and with forest motifs. In contrast, intense - realistic fern images will fit perfectly into the boho style and typically feminine space, so you'll be able to surround yourself with beautiful plants every day. Again, contrasting black and white wallpapers with a fern leaf motif are great for minimalist and modern apartments, adding a delicate charm and softening the harsh space. In our offer everyone will find something for themselves, so reach for the wallpaper in the ferns to bring happiness today.