Poppies wallpapers
Poppies are associated mainly with hot summer, when their red heads protrude above the gilded wheat fields. However, not many people know that they have a much more dark meaning. It is a symbol of memory at the fall of various wars and armed conflicts, and it all began with a poem by one of the field surgeons who served during the First World War.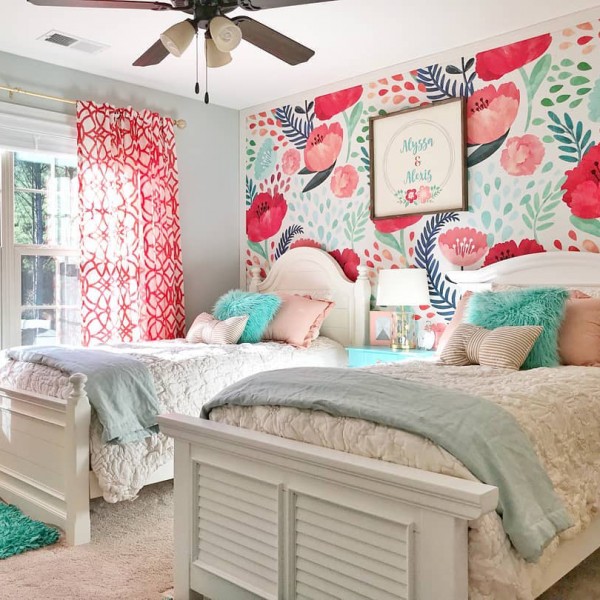 Retro
Shabby Chic
Country
Ethnic
English
Colonial
Boho
Oriental
French
Classic
see all
Victorian
Eclectic
Minimalist
Scandinavian
Abstract
Vintage
Provencal
Stylish wall murals with poppies
Poppy as a beautiful red flower is also combined with the symbolism of sleep. Already the societies of ancient Greece, Egypt and Rome represented him so, and all because of the calming effect of poppy juice, which made it easier to fall asleep. Therefore, wallpapers with the image of poppies are recommended for the bedroom, where they are intended to evoke a peaceful sleep. Chinese poppy symbolism will also fit into the bedroom... because the Chinese consider poppy as a plant that deepens the passion between two people. In the Victorian symbolism, on the other hand, poppy was considered a luxury flower - bringing luck and money. Therefore, following this meaning, you should think about wallpaper in poppies placed in the living room.
Wallpaper with poppies - where will they work?
To this end, it is worth paying attention to the beautiful wallpapers with large poppies in the vintage style, which catch the eye and never get bored.
In our offer you can find a wide range of wallpapers with the image of poppies that will fit into any interior. We have both intensely colored wallpapers with the image of large flowers that will catch the eye and complement the space, as well as delicate wallpapers with a repetitive motif of small poppies that will fit perfectly into the feminine style. However, uniform and contrasting wallpapers in black, shades of navy blue or gray will perfectly match any apartment in a minimalist and modern style, while giving it lightness.