Palm wallpapers
Add a touch of tropicalness to your home thanks to the huge selection of tropical wallpaper and jungle designs. Set in bright colors such as pink, green and blue, you'll find the perfect style to brighten any room in your home.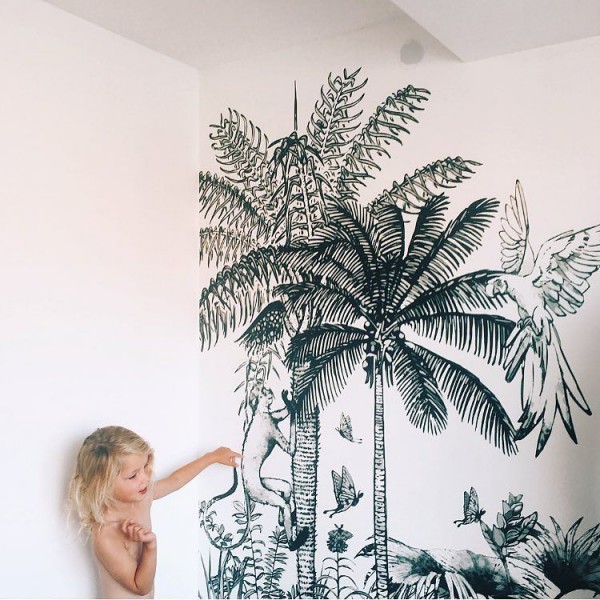 Ethnic
Retro
Abstract
Glamour
English
Contemporary
Shabby Chic
Victorian
Oriental
Classic
see all
Eclectic
Modern
Provencal
Minimalist
Colonial
Scandinavian
Vintage
Boho
Art deco
Wall murals with a stain leaf - the tropics at your fingertips
The palm branch is a symbol of victory, triumph, peace and eternal life derived from the ancient world of the Middle East and the Mediterranean. The palm was sacred in the Mesopotamian religions, and in ancient Egypt it represented immortality. So take home its beauty and let yourself the luxury of a tropical paradise thanks to our palm wallpapers. Our beautiful wallpapers with the palm leaf motif will add depth to any room and extend the walls, creating the impression of open space and peace. Make yourself comfortable, relax and feel like you are sunbathing on one of the most breathtaking and peaceful beaches in the world, over which palm leaves wave.
Palm motifs - decorative elements that are easy to apply
Palm leaf wallpapers are ideal for both the bedroom and any other space where you want to create a relaxing atmosphere. Our palm wallpapers will add vitality to your home and will add a unique touch to your interior. Our wallpapers will add a touch of color and will blend in perfectly with any type of decor. You can use our botanical wall murals on the original and innovative self-adhesive canvas, which we call MagicStick technology. If you are looking for an easy solution that will change the appearance of the walls and the decor of the room, then you are in the right place! Our wall murals and wallpapers are extremely easy to install and can be easily removed if needed.