Plaid wallpapers
The most popular plaid designs refer to Scottish grates called clan tartans, most of them have been specifically assigned to a given family since the 19th century, but we don't have to stick to strict rules and we can choose freely in a wide variety of colors and patterns! That's why you'll love unconventional plaid wallpapers today!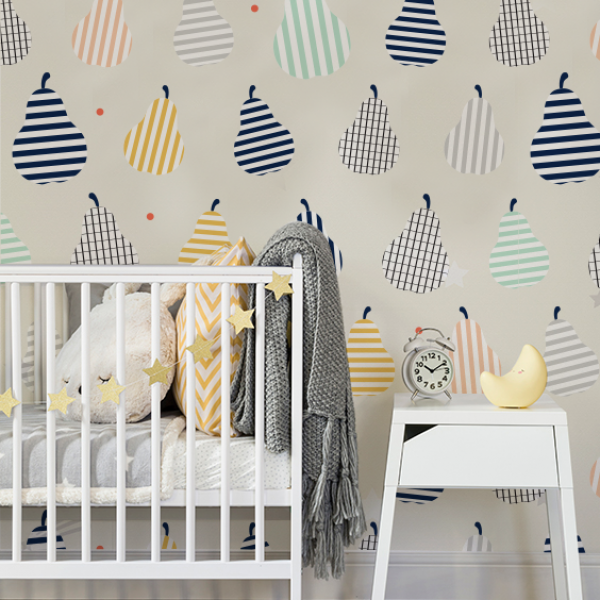 Contemporary
Ethnic
Colonial
Boho
Minimalist
Retro
Abstract
Industrial
Shabby Chic
Classic
see all
Scandinavian
Wall murals with a checkered pattern - evergreen in interior decoration
In our collection you can find a wide range of plaid designs in various colors that will fit into any space. We offer traditional Scottish grates, which are great as a living room or office decoration. On the other hand, plaids in delicate, pastel colors associated with a kitchen cloth will be perfect for apartments in a country or English style. In contrast, contrasting black and white plaid with a houndstooth pattern or a classic plaid will perfectly match modern or minimalistic flats, being the perfect complement to the living room, they will also look good in a men's office. Our last proposal is colored bars, complemented by ethnic patterns in bright colors, which are great for art studios or apartments in the boho or Indian style.
Choose a checkered pattern for interior decoration - classic and modern in one
Therefore, do not hesitate, because the grille is a universal pattern that fits into any interior and at the same time, is not boring, because the wide possibilities of the arrangement of stripes and colors allows you to create amazing wallpapers that will delight everyone. We offer our wallpapers in two technologies - classic glued wallpaper and MagicStick technology, which allows you to unstick wallpaper and move it to another place. Thanks to this, you can take your wallpaper to any other place, even changing the apartment. Therefore, do not hesitate and order today an unusual wallpaper that will captivate all your friends!