Furniture stickers, self adhesive foil for furniture
Add a fresh, new look to your home with self-adhesive stickers. With it, you'll transform your space in minutes without investing in costly furnishings replacement. Whether you're looking for ideas to renovate or redesign your furniture, self-adhesive sticker is the perfect solution! It will help decorate your space with a modern and luxurious touch. Our self-adhesive furniture wraps come in a range of beautiful and unique designs, so you're sure to find the right one to match your interior style.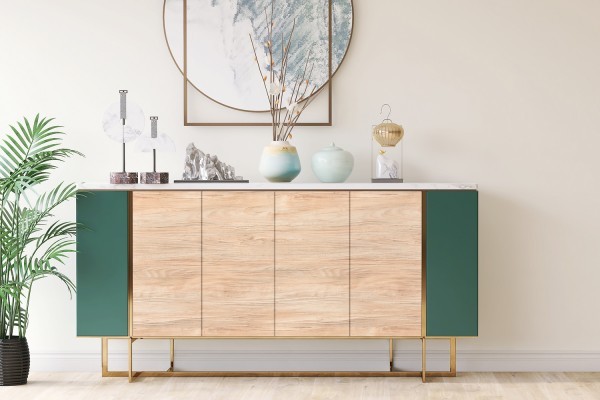 Furniture stickers, self adhesive foil for furniture
If you are looking for self-adhesive furniture sticker, you are in the right place! Our decal and foli for furniture perfectly adheres to the surface without damaging it. It is also easy to peel off without damaging the furniture. The furniture wrap is made of high quality, durable material, it will be perfect for achieving the desired look of the furnishings in your project.
Self-adhesive furniture sticker made of durable PVC
Our self-adhesive sticker can be used in many ways, for example, you can use it to hover the fronts of closets and dressers, the sides of cabinets, shelves or cover the bottom of drawers. The possibilities are many! Thus, you can personalize simple or damaged furniture that seems banal and boring. Depending on the style of your home, you can choose from many different designs and colors. For example, you can find furniture sticker with nature motifs, geometric elements or foils imitating wood and marble. We offer decal and foli for furniture in minimalistic, vintage style, as well as more daring ones, such as stickers in boho or pop-art style. We create our furniture stickers using the latest technologies, taking care of every detail!