Forest wallpapers
Nature has a calming effect on your lifestyle, so why not take the opportunity to be closer to nature - even in your own home with stunning forest wallpaper. Experience nature and give your room a beautiful and breathtaking view that not only provides a harmonious atmosphere, but also provides a sense of peace.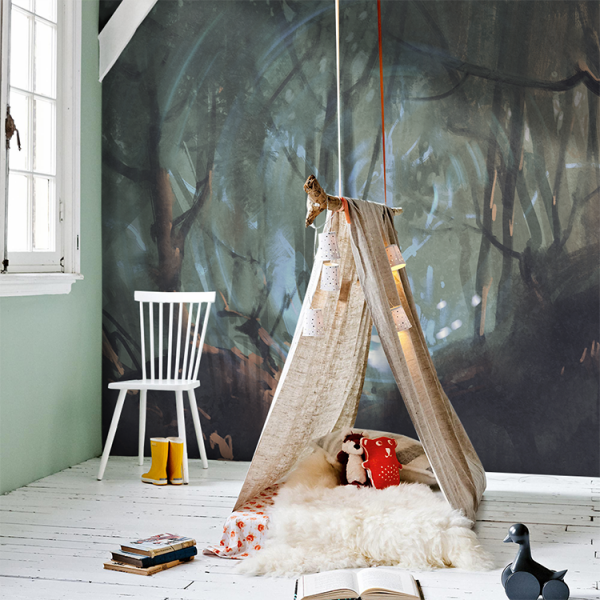 Eclectic
Rustic
Art deco
Boho
Abstract
Modern
Ethnic
Vintage
Colonial
Baroque
see all
English
Japanese
Provencal
Classic
Country
Retro
Victorian
Scandinavian
Shabby Chic
Contemporary
Minimalist
Wall murals with a forest motif - feel the magic and relaxation
Are you a person who loves forest hiking? If so, you will definitely love our forest wallpapers with various seasonal shades and stunning views. Thanks to the forest motif, peace gains a depth that may seem endless. You don't know what kind of landscape to choose? Our range includes a selection of birch, oak and many other beautiful forest environments. Get closer to nature with us and create a beautiful interior with forest wallpapers. Our diverse collection of forest wall murals will capture a variety of forest scenes and introduce depth, rich textures and natural shades to your interiors.
Delicate, endearing wall murals with a forest
Our wide range of forest wall murals includes lush rainforests, colorful autumn forest scenes and snowy winter forests. Our forest wallpapers are ideal for use in any room. They are beautiful, but also versatile and will add depth and texture to any interior space. Choose from panoramic forests that will add a WOW factor to any room in your home or create an atmosphere with seasonal trees. All forest wall murals are easy to apply using three materials, including our handy MagicStick adhesive material. Change your room with one of our favorite wall murals!