composition wallpapers
How to give the interior a completely new character in just a few moments? You can use our wall stickers for this purpose. You can choose from a dozen or so different patterns in a variety of colours. If you're a lover of rooms with exotic climates, put on wallpaper depicting palms or monster leaves.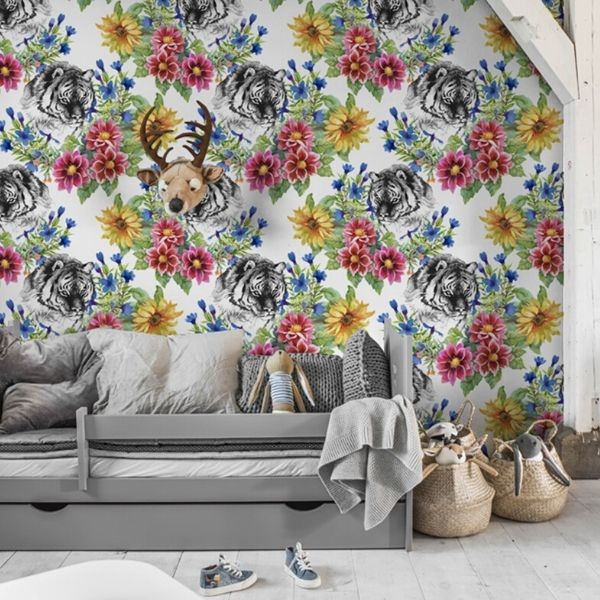 English
Abstract
Contemporary
Shabby Chic
Modern
Boho
Glamour
Country
Classic
Vintage
Baroque
Art deco
composition wallpapers
[wyników: 11]
When you want to feel like you're in the forest in your home, decide on wall decorations depicting ferns. Our assortment also includes wallpapers maintained in a romantic style. Wallpapers with roses will look best in this type of interiors - whether with a small link or with an XXL pattern. The decorations we offer will be used in any room of your house or apartment. You can use them on all walls or limit yourself to 1 selected wall, for example the one with a bed, sofa, desk or dressing table. Our wallpapers are very easy to apply and clean. They are also characterized by resistance to damage.