Glass prints - tropical
Tropical plants have always been very popular in interiors. Paintings with monstera leaves and all other species continue to attract many buyers. The reason is, among other things, greenery, which has a beneficial effect on the sense of sight and our psyche. It allows the eyes to rest and relax in the company of nature.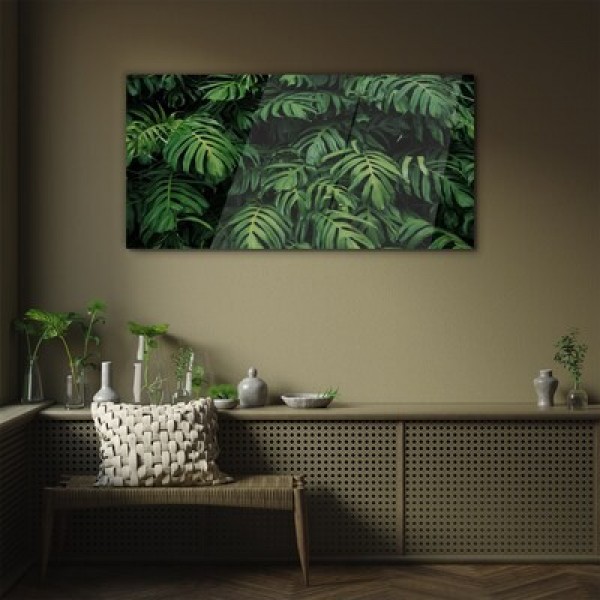 Bring your interior to life with tropical theme paintings
The advantage of any motifs related to nature is their timelessness. They never go out of fashion, just like the nature that constantly surrounds us. Exoticism works on our imagination because we do not have many opportunities to see it on a daily basis. Therefore, it is worth placing such a painting in the house.
Tropical forests will sooth our senses during the short Autumn days. You can be sure that they are the remedy for the greyness of the day. Tropical leaves theme also works well in a youth room.
Also, check out tropical canvas prints.