Rectangular mirrors
Welcome to our vast selection of rectangular mirrors, where contemporary design meets timeless sophistication. Our rectangular mirrors, ideal for any space in your home, provide a brilliant combination of functionality and aesthetics. Perfect for bedrooms, living rooms, bathrooms, or hallways, they can add depth, maximize natural light, and enhance your home's décor.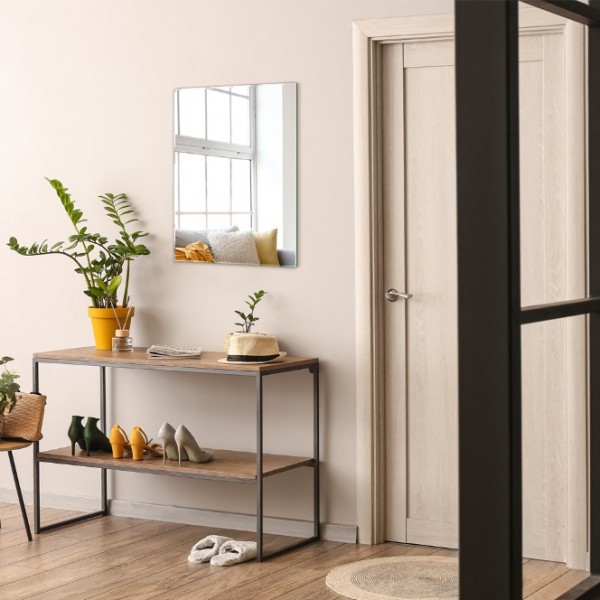 Rectangular mirrors
[results: 4]
Dive into our collection of beautifully crafted rectangular mirrors, designed to perfectly compliment your space. Whether you want to make a bold statement or subtly complete a room, these pieces are a choice you'll never regret.
Standard Rectangular Mirrors: These mirrors create a clean, modern look, making them an excellent choice for any décor. They can visually expand your space, adding depth and brightness.


Rectangular LED Mirrors: Upgrade to our LED rectangular mirrors and enjoy adjustable, energy-efficient illumination at your convenience. These mirrors offer brilliant lighting, making everyday tasks like makeup application or shaving easier.
Elevate your space with our rectangular mirrors, reflecting not just a beautiful image, but also your exquisite taste. The sleek, contemporary design and the practical functionality of these mirrors make them a must-have for any home. Make a purchase today and step into a brighter, more spacious world.