peonies stair decals
Add extraordinary originality to your home and surprise your guests with a floral motif on the stairs. Stickers for stairs with a colorful floral pattern on a dark background will add elegance to eclectic interiors, and even more traditional - a modern character.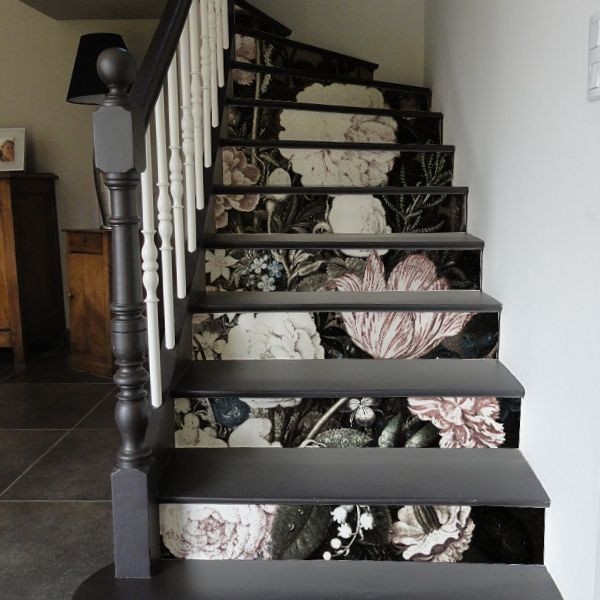 Patterned motifs on the stairs are a proposal for creative people who like non-standard solutions. The sticker designs we offer and their color variations will delight both those who prefer lively interiors, as well as those who feel better in subdued surroundings. This solution that adds warm character will be especially appreciated by people who want to introduce a little greenery to their home and a breath of flowers in winter.