Watercolor wall decals
One of the more interesting decorative elements are wall stickers. They are an interesting solution that can change the interior design quickly. Watercolor wall decals or other motifs are a great solution in the context of interiors in many different styles. It all depends of the specific motive and our tastes.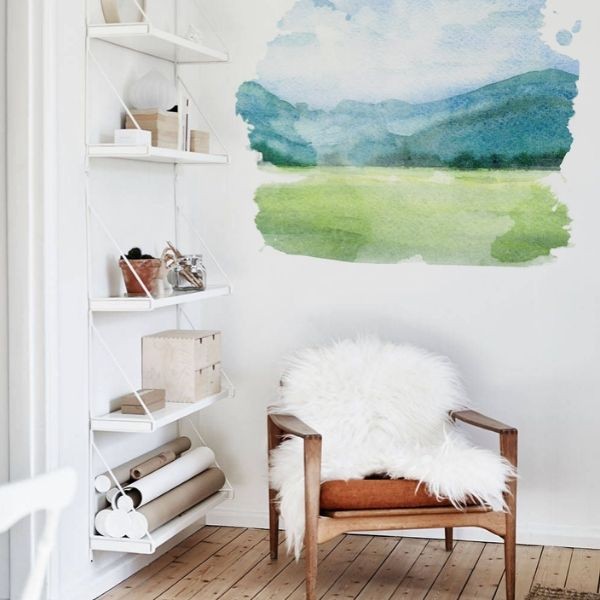 It is similar with individual interiors, because there are no contraindications here. Such wall stickers will work in the
living room
,
bedroom
,
kitchen
, hallway,
children's room
, and even in the
bathroom
! This decorative variant belongs to the relatively simple decorative solutions that you can make yourself. Therefore, you do not need to order a renovation team, expose yourself to a mess or unnecessary costs. In addition, you only need to devote a few minutes of your time to this purpose. We can easily surprise the household members by choosing their favourite
watercolor wall decals
. The
use of such stickers gives fantastic results and a completely new arrangement of the decorated space
. Even the busiest person will be able to find time to make such a metamorphosis.
There are many suggestions for a sticker theme and basically everyone should find something for themselves. One of the more interesting choices are watercolor motifs. They are distinguished by the technique of execution, and the motifs, colors and they are already individual for each design. However, this type of stickers will always allow you to create a modern interior design. As you can see watercolor wall stickers are an extremely popular way to arrange the interior. This is not surprising, if we see their low price, simplicity of application and a multitude of various motifs. You can convince yourself of it with your own eyes, by browsing all the offers available in our offer. There are not only the watercolor stickers mentioned in this text, but also a number of other variants.